Today my friends Sherry, Monika, and I had a photo shoot. We  tried on lots of random clothes, semi-wrecked the looks by covering them with jackets and such, and jumped around in the snow. Lots of fun!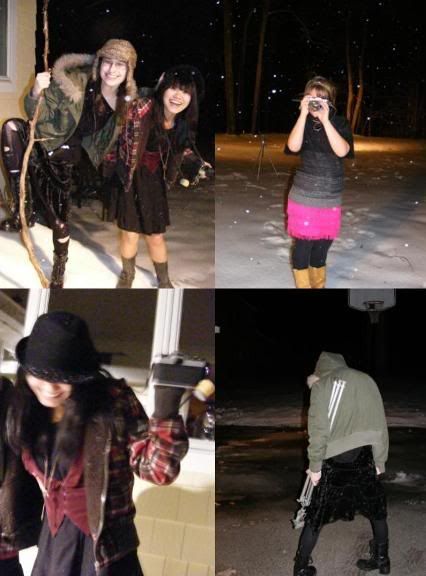 I wear an old velvet skirt from TJ Max, Old Navy skirt as a one-shouldered top tied with a scarf, self-ripped Urban Outfitters tights, Wet Seal jacket, Target hat, and combat boots from Kohl's.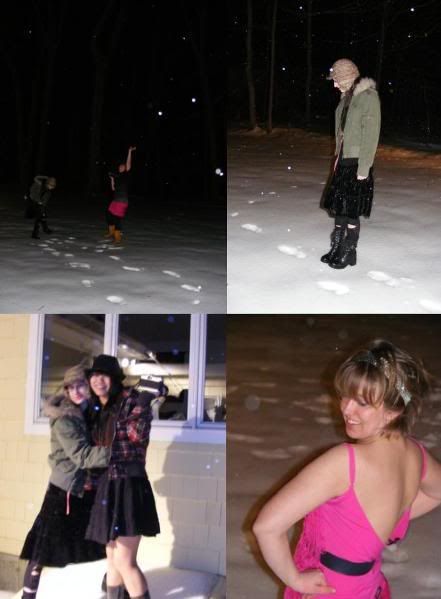 Sherry (black hair, big smile) wears an H&M dress, velvet vest, plaid jacket, Forever 21 hat, key necklace from a swap, and Charles David motorcycle boots.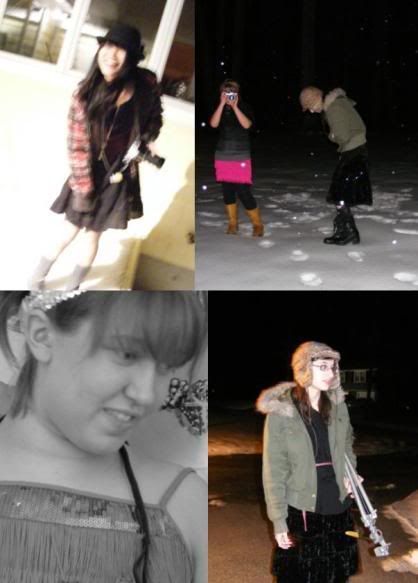 Monika (light hair, fab poses) wears an Express flapper top and skirt, ombre turtleneck sweater, black leggings, Forever 21 sequin headband, and awesome leather boots.
Okay, so the shoot wasn't exactly high fashion, but it was full of laughter and some serious dancing. When the snow started falling, we were excited to have its presence in the photos! 
I challenge anyone who says fashion isn't fun to a snow-dancing duel. 
Update:
 Aren't Sherry's kicks amazing? She colored in the comics herself!