I realize that I just wrote in my previous post about how I was fairly unimpressed with the recent collections from New York Fashion Week, but then something amazing happened.

I found coverage of Betsey Johnson's show.

She's a genius.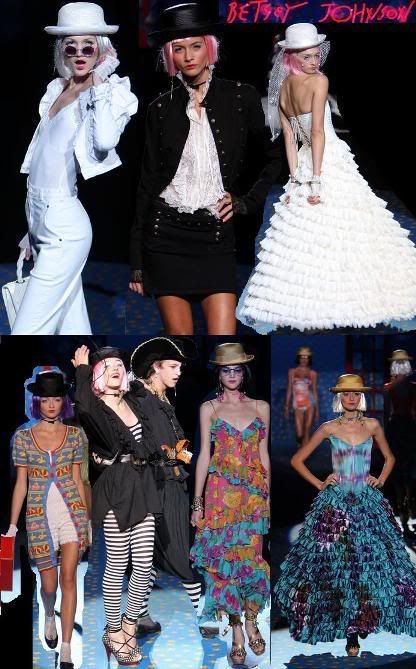 Now this - not Diane von Furstenberg's headbands - comes straight from Neverland. The theme was quite obviously children's bedtime stories, with playful models clad in pajama-esque garments, pirate garb, shepherdess dresses, full flouncy skirts, and ringmaster duds prancing down the runway in sparkle-studded glasses and brightly colored bobs.
Forget growing up. I want to be one of the girly, giggly, magical dreams that springs from Betsey's platinum blond, pink-lipsticked head.
Amazing photos from Zimbio.com.