Lately I've been noticing a lot of fun, bold, colorful makeup hitting the shelves - and peoples' faces. Here are some of the items that have caught my eye.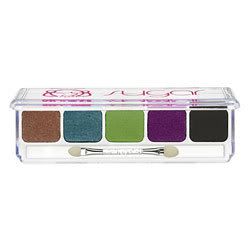 Sugar Eyes Eye pallet by Sugar Cosmetics, $19.00
I love the wide range of bold, funky colors in this pallet. It looks so fun to play with!



Kajal Bullit by Styli-Style, $6.50
Kajal has apparently been used in India for thousands of years. Get those dark, thick lines that you see on Indian dancers, or just use it as a normal eyeliner.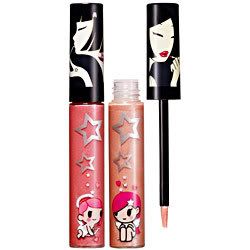 Tokidoki Lip Gloss by Smashbox, $18.00
That's right, Tokidoki is now decorating Smashbox cosmetics! Who can resist a lip gloss covered in such cute designs?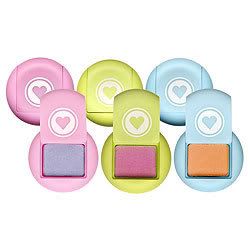 Eye Candy by Hard Candy, $12.50
These sweet eye shadows come in brightly colored containers. With hearts. Awwww...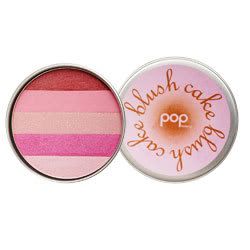 Blushcake by Pop Beauty, $19.00
Five shades of blush to mix and match...What could be better?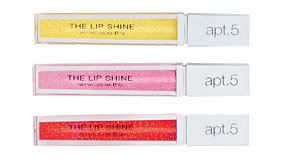 Fruit Lip Shines by Apt. 5, $6.50
These lip shines boast bright colors and sweet, fruity flavors. I have to try them to see if they taste as good as I've been told.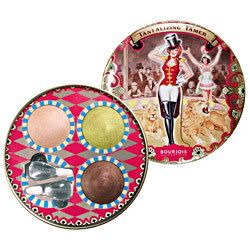 Tantalizing Tamer by Bourjois, $28.00
Find this fun, circus-y eyeshadow pallet at Sephora. These babies are limited edition, so snap them up before they're gone!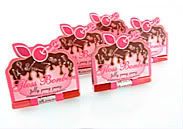 Gloss Bonbons by Jelly Pong Pong, $8.00
A cute, sweet lip-and-cheek stain. Yum!