That's right...metallics are back in. I've been seeing clothing and accessories with that disco-y, bling-bling effect. I'm not sure if I'm a big fan of metallic tops, bottoms, or dresses, because they seem a bit tacky to me, but I think a nice touch of gold or silver in the accessories department can really brighten or dress up an outfit. Here are some of the items I've seen:



This Wet Seal top is a bit too disco for me, and it seems tacky.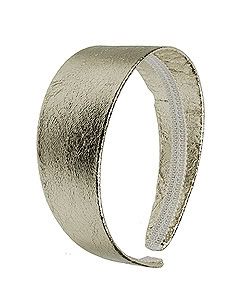 This Forever 21 headband, on the other hand, is just the right addition to almost any outfit.



OK, let me just say I love this Zara bag. It would work with a daytime or a nightime look, and it looks so chic and hip at the same time.



These Wet Seal shoes have a bit of that disco feel, but I think they would be really fun to wear on a night out.



These American Apparel leggings would work great for day or night, and I love how they can make any outfit looks effortlessly fun, funky, and fashionable. Don't believe me? Well, look at how great it looks in Mathew Williamson's spring collection.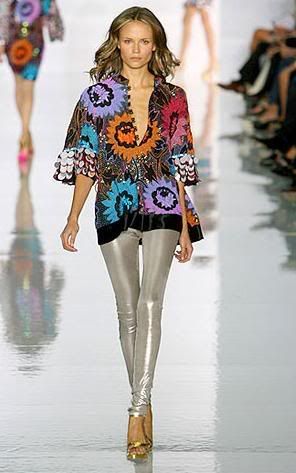 See? I told you so.