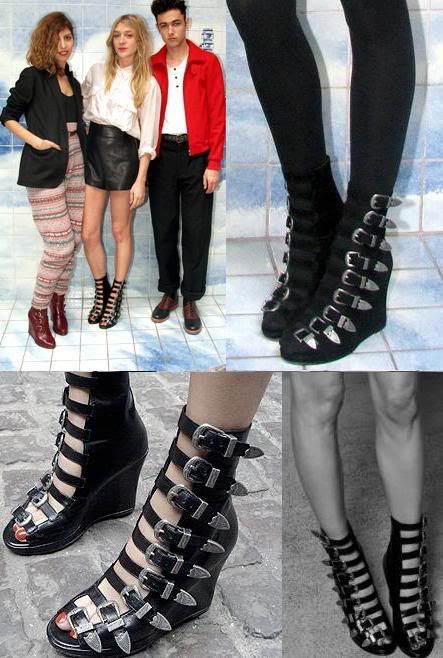 I cannot stop thinking about these shoes. Love the many silver-tipped straps, the shiny black leather, &  the sky-high wedge that would cause me to fall considerably more often than usual. Love that they're not feminine or masculine, that they aren't casual or dressy; they are wonderfully ambiguous. 
Also, I assume, expensive. 
Pshh, keep your wonderfully ambiguous / assumed expensive shoes, Miss Sevigny! For the sake of my bank account, I will drool over my keyboard and write love letters blog posts on their multi-buckled glory.
Oh, how I suffer.