I'm finding it hard to believe images from Alexander McQueen's Target line are already out, but they are. Well, two of them anyway.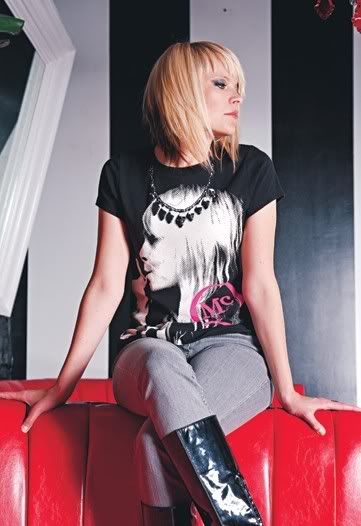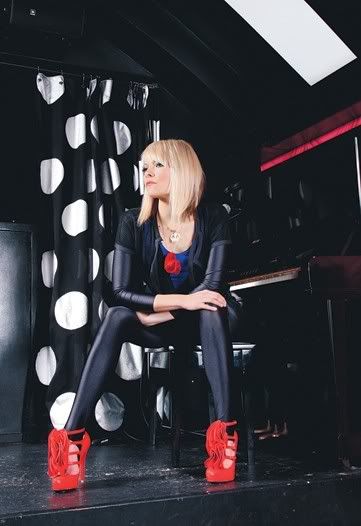 The first image doesn't do much for me, but the second one. . .Well, I quite like it.
And the rest of the collection, as described by WWD, sounds promising:
"The collection has a muted color palette of black, white, gray and tan with accents of cobalt blue and bright pink. Studs and mesh give items an edge. There are studded jeans, shorts and denim jackets with asymmetrical closures, short tuxedo jackets and matching shorts, dresses in a blue and white painterly fabric, a one-shoulder dress in a gray-and-black zigzag pattern with a thick black belt, and a T-shirt with the image of Moss. 'The manufacturing is well finished and second to none in that price point,' McQueen said of the collection. 'It's not expensive at all, but you get the execution of a well-designed collection. Because of the use of materials and the feeling, [Target] knew where the collection would go.' The designer's favorite pieces in the line include 'the pink and black pieces and the little prom dresses.'"
Excited yet? I know I am!