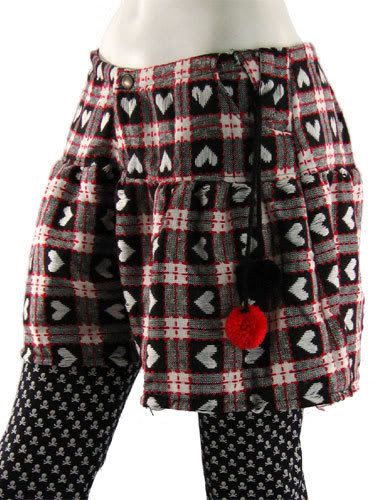 Well, you're in luck.
Asiajam.com
sells adorable clothing and accessories imported from Asia. Some of them are too cutesy or puffy for the average American, but others are just right for putting together unique, fun look. The prices aren't bad either.
I like a lot of the items for sale there (Those Hello Kitty purses are so sweet!), but there was one item that really stood out. The skirt pants (shown above) are cute and unique. I've never seen or heard of skirt pants, but I hope they make it big. I may just buy these and bring the trend to America.