I am always sucked into these designers for Payless collections, even though they always disappoint me.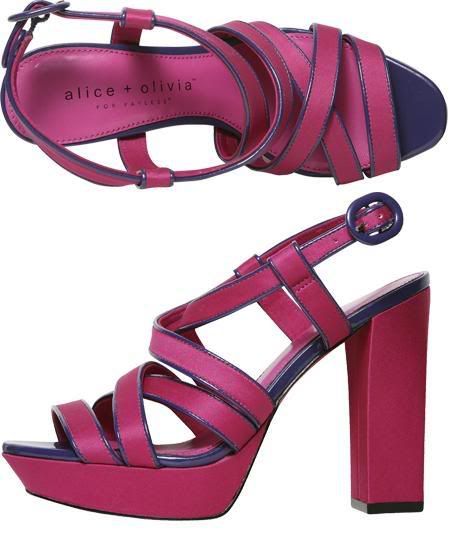 But honestly, who wouldn't be sucked in by these shoes? Granted, there's an extremely good chance that a) they will look horribly tacky in person or b) cause excessive wobbling/twisted ankles, but I figure they're worth a trip to the local Payless.
I am excitedly awaiting Alice & Olivia's Fall collection for Payless as well. I want these in the grey (suede?) material: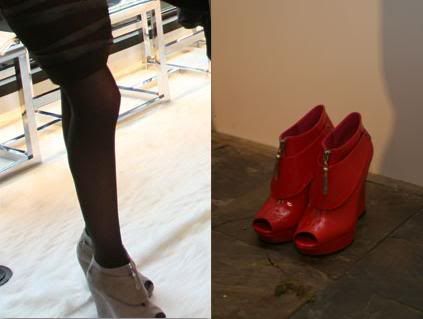 Stacy Bendet seems to have quite a penchant for sky-high heels, no? I like the look, but the loss of an inch would be a life-saver. Or rather, a foot-saver.