Teen Vogue came to Boston today! The Natick Collection's Neiman Marcus, to be specific. Neiman Marcus always feels like it's targeted toward a bit of an older crowd, to be honest, but today it was decked out for hoards of teenage girls. We're talking neon couches, bowls of candy, and waiters passing around trays of colorful mocktails, petit fours, and other dainty treats. Yum!

I arrived with two friends a half hour before the main event of the afternoon - a fashion show - was scheduled, and was saddened when it appeared to be already in session. I only managed to watch a couple of models traipse down the runway before the show ended, but it was still fun.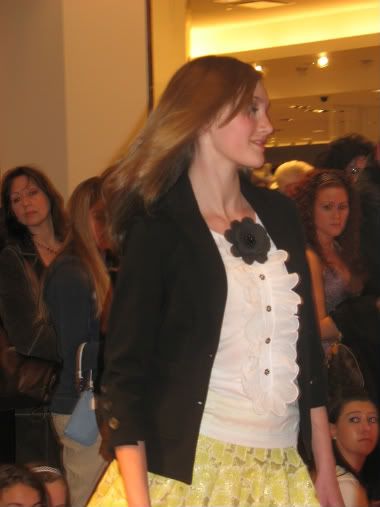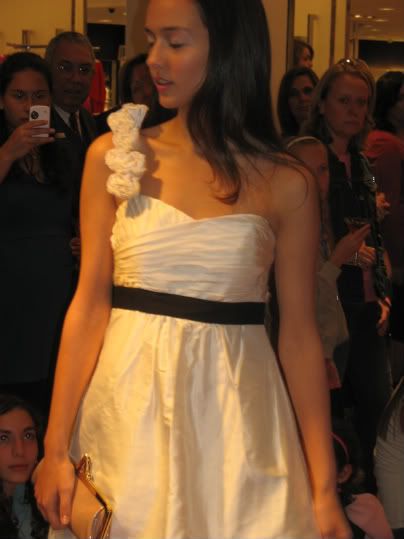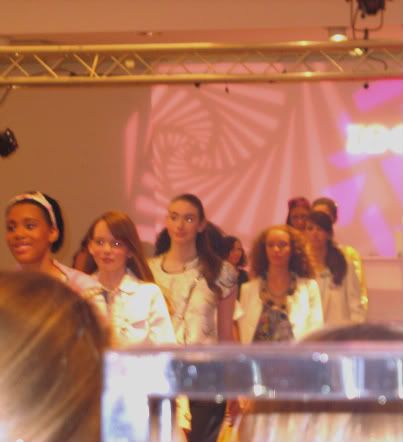 Next came the most welcome surprise, in the form of the radiant Amy Astley.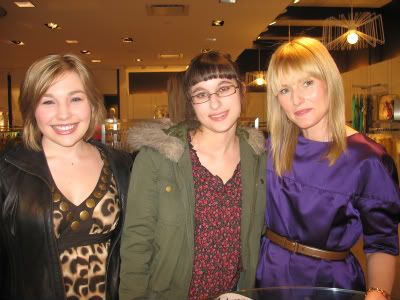 As you can see, I was able to rope her into posing for a picture with me. Not that it was so hard - she was more than willing. What an incredibly nice woman! We had a great little chat.
I was, of course, keeping an eye out for some stylishly dressed girls. I mean, what better place to find them than a Teen Vogue event? Two lovely Teen Vogue staffers and a casual-chic model caught my eye: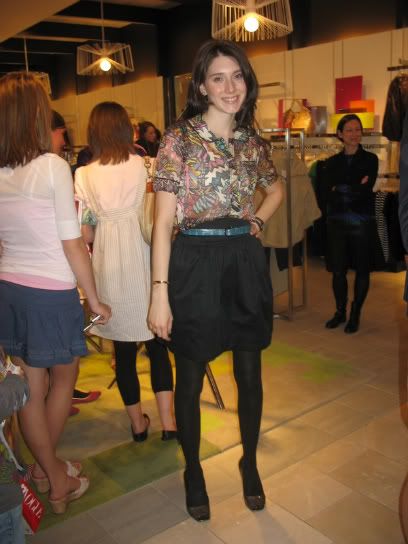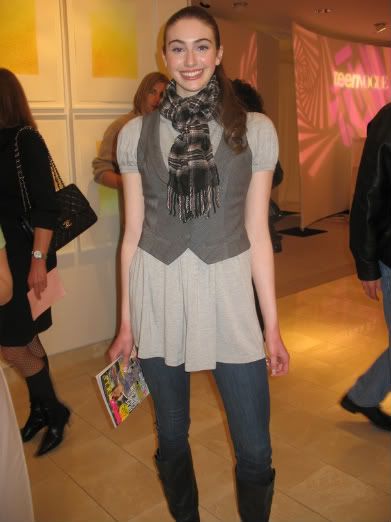 I'm loving those tribal prints! Must find and wear!
When I was done snapping photos, my friends and I headed out for a quick bit of shopping peppered by a lot of laughter. All in all, a great excursion!