Good morning, lovelies!

Okay, I mean good afternoon. The cat is out of the bag - my summer mornings often extend through the afternoon. But hey, if a girl can't sleep late in the summer, when can she? My schedule is what it is. I'm not ashamed.

Last night I visited a Jewish girls' camp to talk to the older campers about my blog. I had prepared a short slide show, but the girls were amazing - they had so many questions that I ended up talking for an hour and a half straight. My throat's a bit sore, but it was worth it.


I would like to mention that a camp setting is one of the few places I find Crocs appropriate. Most of the girls were wearing them.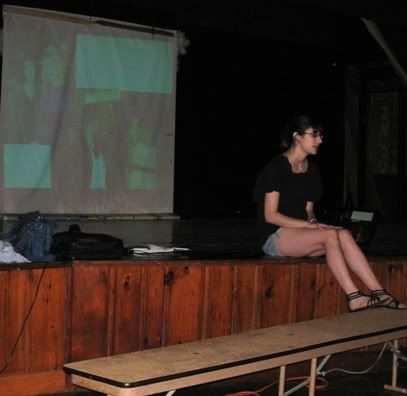 Of course, I'm now missing my camp quite a bit. We didn't wear Crocs; we went barefoot all summer and it was glorious. I'm a huge fan of pretty shoes, but there's something about not wearing them that makes you feel fantastic.
Ah, to be young and at summer camp. . .
I was given quite a large gift certificate for my local mall as a thank-you gift, so I guess I won't have to cut back on purchases so much any more. Forever 21 just opened, and I think it's time to check it out! I will, of course, fill you in on any interesting buys.