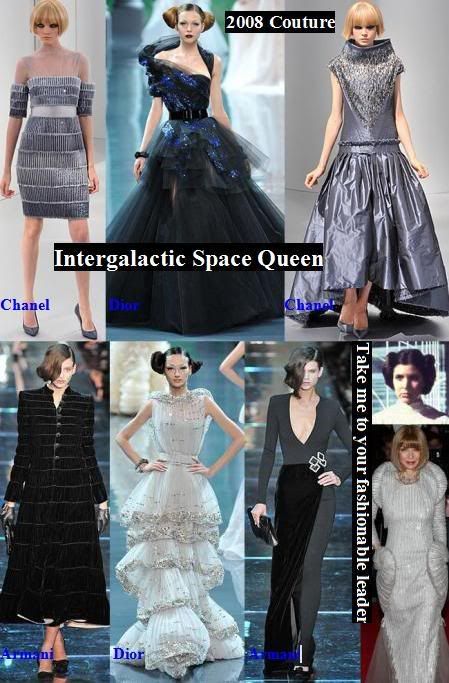 Note the Princess Leia buns (Dior) and Star Trek-ish dress (bottom row, third from left).
I was putting this collage together, and all the sudden giving Anna Wintour (clad in a futuristic frock) a spot in the intergalactic space queen lineup seemed undeniably perfect.
There's a little oh-dear-Lord-why-am-I-still-awake-at-this-time-of-night humor for you. The quality of my jokes tends to wane after midnight. . .