There's really only one way to put it - Rheanna Lingham's jewelry is simply magical.

Her "feather your nest" collection is gorgeous - a shimmering, dream catcher-esque batch of wonders that, despite sharing a medium, are of an entirely different breed than those '80s peacock earrings.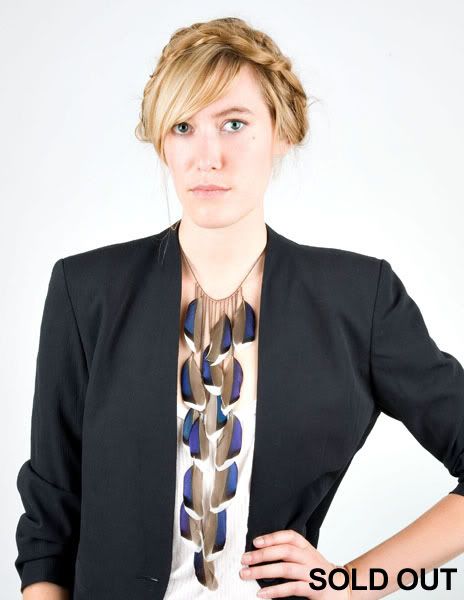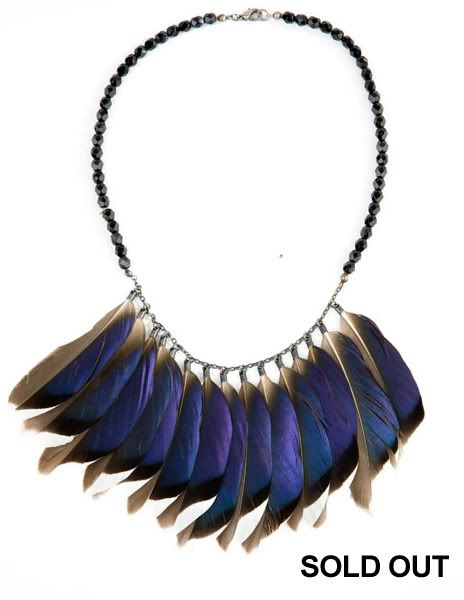 Yes, these creations, orginally available at Pixie Market, have sold out in a flash. I'm hardly surprised.
Says Rheanna, "My recent work is based on the 19th century fashion for using dead birds to ornament clothing. Through my work I have questioned why women wore dead birds, and how these morbid and perhaps barbaric fashions have instilled a beauty and exoticism that has caused cush objects to remain desirable, despite being condemned by the majority."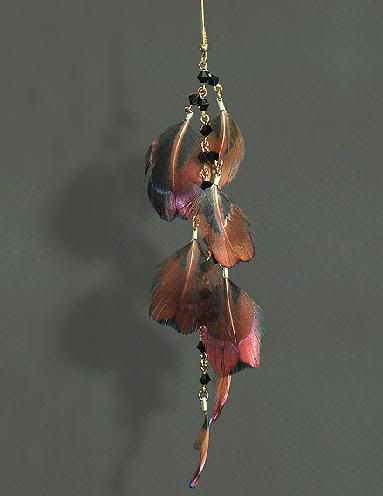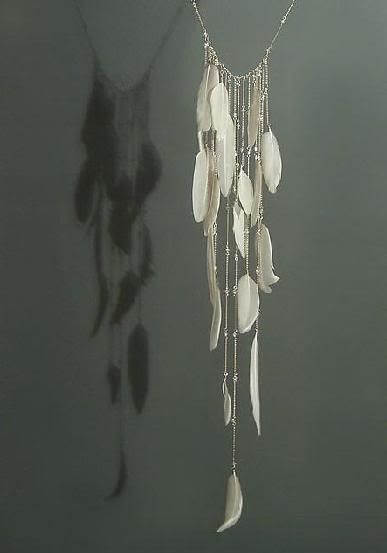 Of course, she makes non-feathery jewelry, but these are my favorites.
"The jewelry is rooted in historical fashions, it appears both glamorous and decadent, but with an underlying notion of horror or decay. Inspirations are varied, ranging from derelict Georgian houses to pigeon rings, from mourning jewelry to Indian Maharajahs and 19th century fashion to farm equipment." -
Luna and Curious
So her inspiration may not have been dream catchers after all, even though my brain jumps to that conclusion at the first sight of these works of art. But still, one must admit, they are the stuff of dreams.