I'm so glad that I received a comment about the new blog Once Upon a Honeymoon, because it has some incredible street style pics from the shows in Paris! There's a definite focus on shoes, which is a fun Jak & Jil - esque twist on street style photos. Yum! Check out some of my favorite pictures: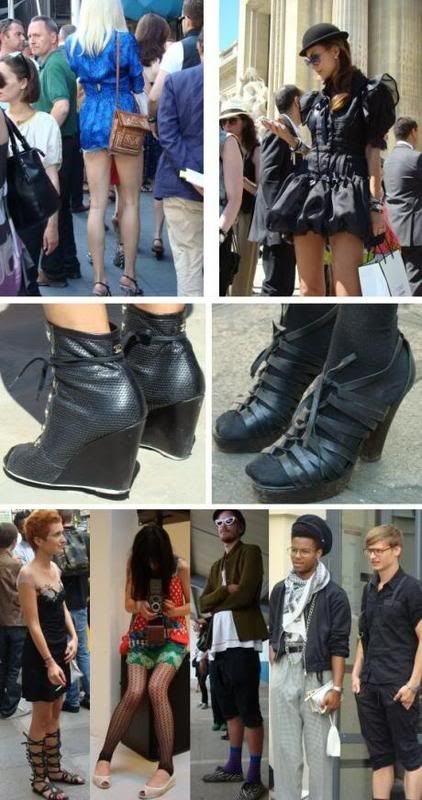 I like that these pictures are not just of models and fashion editors - it makes for some unique styling.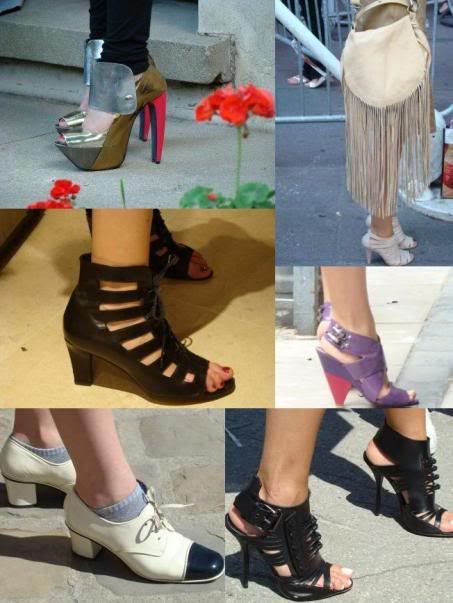 Oh shoes, you pretty things! I would wear all of these, although walking might be difficult in most of them. . .
I really must go to Paris one of these days. Promise to self: Paris is in the cards.