It seems I've always known of zines, but for some reason I've never even set eyes on one before. I should be the target customer for a zine, right? I mean, I love reading everything from poems to short stories to philosophical articles, I take delight in beautiful artwork, I don't have a lot of money to drop, and I find the idea of making one's own mini magazine to be empowering.

I'd say it's about time for me to get in on the zine scene.

Ack, sorry for the rhyme. I couldn't resist.

I have a particular zine in mind:

Worn Fashion Journal enticed me first with its scintillating artwork.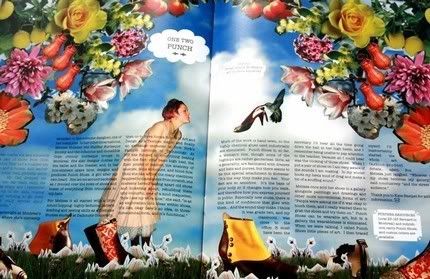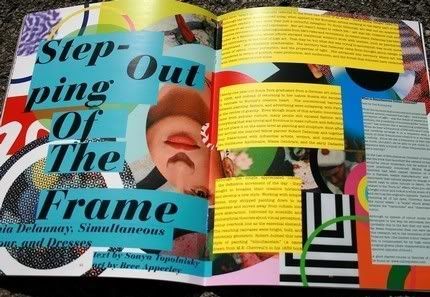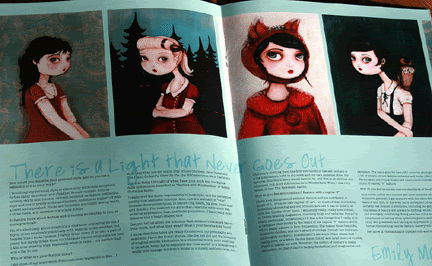 When I managed to get my hands, which were furiously scrabbling for my credit card, under control, I read a little bit about the Worn. To give you an idea of the content, the most recent issue includes "Toile de Jouy textile, Elsa Sciaparelli, Countess de Castiglione, feminisim and fashion, origami shirt instructions, some great illustrators."
"Worn plays a unique role by bringing a political, environmental, historical and cultural context to fashion. Pushing boundaries of collaboration and authorship with fashion magazine tropes like the photo story, Worn expands traditional relationships between models, designers, writers, photographers and illustrators. By exploring where art and fashion overlap, connecting with Fashion scholars and artists, and paying attention to how what is worn gets made, interpreted, transformed, disseminated and copied, Worn opens new avenues in art theory. "
"Worn issues appear twice a year, in fall and spring, but our content is not time driven. We don't discuss the newest collections or the latest trends, but perfur to take an more encompassing look at the whole of fashion. Consequently, our subject matter does not stale date and back issues will be as interesting in five years as they are today."
Sounds glorious, right? I love the concept!
I consider it a miracle that I have been able to hold off on buying an issue while I write this post. It won't be long until I crack.
To learn more about Worn, purchase the zine, or even write for it, head here. Please note that all quotes and pictures from this post originated from the Worn website.
Do you read or contribute to zines? What are your favorites? I'd love some recommendations!