Right now I'm digging unique, quirky shoes that aren't always pretty at first glance. Here are some of my favorites, irregardless of price:



I found these via Style Bubble, and I LOVE them! The perfect mix of femenine and masculine. I don't know where you can buy them (I looked, believe me) or how much they cost, but I do know they are Clark's Originals.



These sandals have a great dorky-ugly-cute vibe that I just adore. You can get them in red, black, green, or brown at Remix Vintage Shoes, which is this great website where they sell new vintage shoes, but they cost a hefty $138.



I want these Urban Outfitters booties for this coming fall, and I guess they're priced somewhat reasonably at $48. They just look so darn cozy! my moon and me rocks similar shoes on wardrobe_remix here, here, and here, if you need proof they can look good.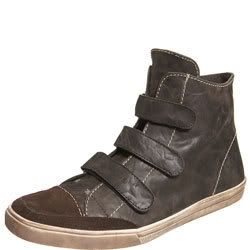 These Topshop sneakers are hideous! Why do I like them? They're a bit over $130, too, so totally not worth it.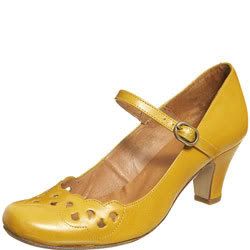 These
Topshop
Mary-Janes remind me of some
Eley Kishimoto shoes
I've been coveting, only without the floral print. Slightly over $100, though. Damnit.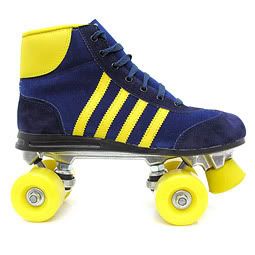 Okay, so I don't actually want these, mostly because they would cause me to fall on my ass multiple times. But I find it extremely amusing that
ASOS
sells roller skates. Teehee.