I love wardrobe_remix. I spend far too much time peering excitedly at all the photographs and bouncing up and down in joy and envy every time I see an outfit I adore. And here's a confession: I save my many favorite photos to my computer and look at them every so often for inspiration. Other than the creative outfits, I love how friendly people are, how positive, how open, how willing to break the mold. And I love that there is a little girl named Djuna posting to the group.

I feel a little funny writing about a kid I don't know (Is it slightly creepy/invasive of privacy?), but I think it will be ok. Her outfits are always creative, and I wouldn't really know, but I think she comes up with a lot of them herself. Even if she doesn't, I still am in love with the fact that she is dressed so fashionably. Her mother, who owns the flickr account, said, "Djuna likes to participate in [wardobe_remix]. As she says 'MOM, YOU KNOW fashion is very important to me!!' with exasperation no less." Is that not the cutest thing you ever heard?!!! Make way for the next generation of fashionistas!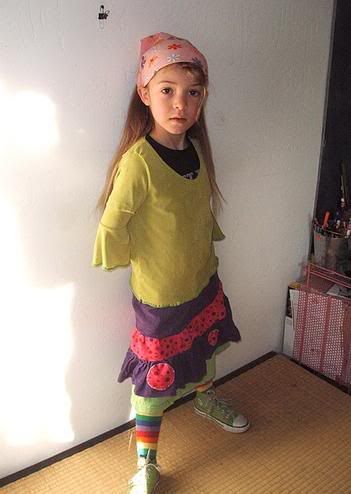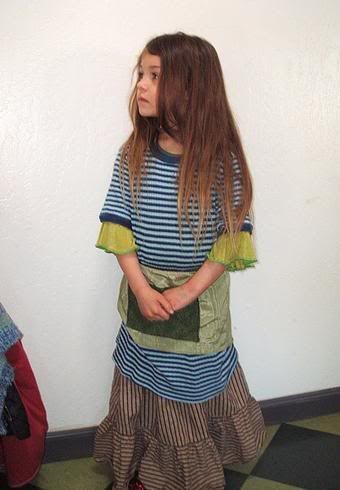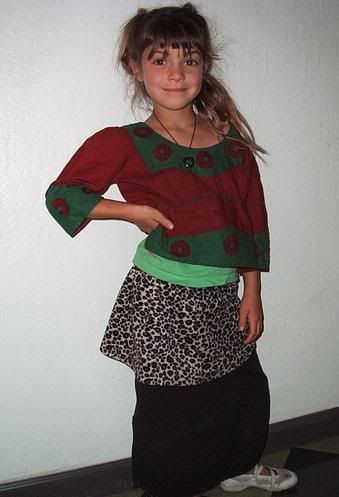 SOOO CUTE!!!! SOOO STYLISH!!!!!!

She kind of reminds me of myself when I was little, because I was obsessed with putting together crazy outfits. Only mine were less cool. For example, I remember my favorite outfit for a while was a poofy magenta dress with black polka-dots, white tights, black mary-janes, and a magenta felt bowler hat with a black bow.

But enough about me.

This post is meant to applaud her!

Go Djuna!