NEET Magazine seems to get better and better with every issue. The most recent one, which dropped yesterday, is the best yet! One of my favorite parts was the circus-inspired photo shoot using clothing from Lullie Vintage.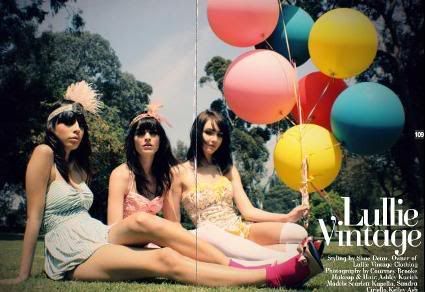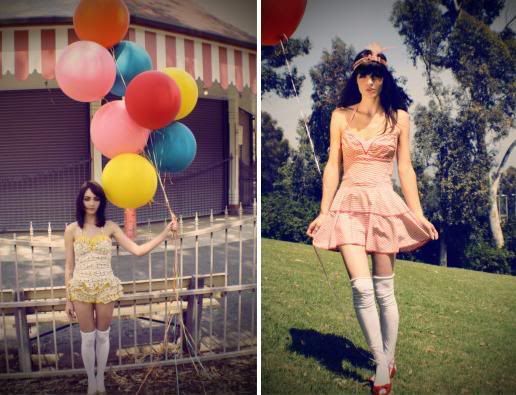 Not only does the shoot play on my love of circus-inspired fashion, which I wrote about here, but it is also full of the kind of girlish, care-free whimsy that makes me ooh and ah.
The Lullie Vintage sites, when I practically raced to check them out, sported what I will now dub "circus pinup" - fabulous!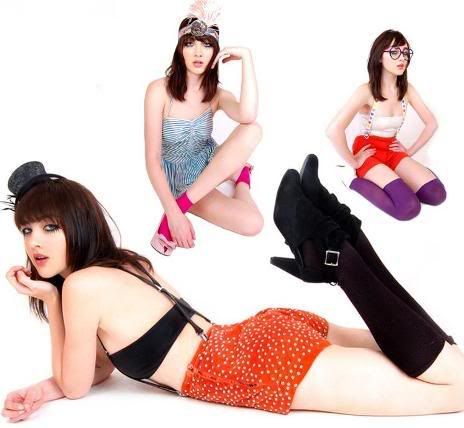 To continue the saga, these photos reminded me of a beloved set of photos in Missbehave Magazine, especially these two: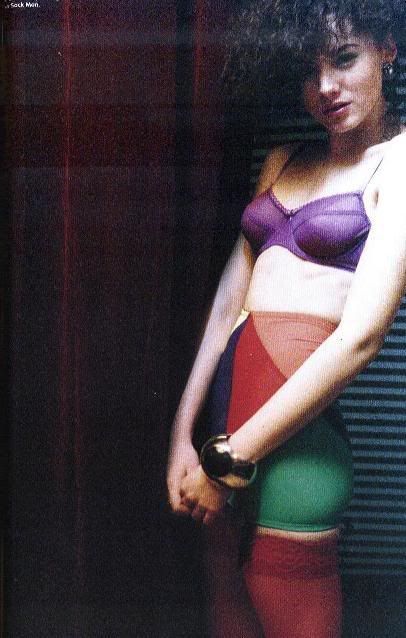 "Carnival Boudoir" was full of some great shots, and I thought it was quite unique. Which is why I'm so tickled to see the styling has found its twin in Lullie Vintage.
Just some inspirational pictures for you to ponder. I'm exhausted from another shoe-shopping extravaganza. At least I managed to pick up these lovelies, which I know will look fantastic with my dress.
I've said it before and I'll say it again - I'm a sucker for studs. And sales. And gladiators.
Dear God, will my wallet ever be safe again?!