So, I am officially a high school graduate! The ceremony was on Sunday, and it was ridiculously hot. I spent the day schvitzing in my black gown, eating spectacular food, and spending time with visiting family.

Today I had my wisdom teeth pulled, and I've spent hours lying on the couch and lusting after fringed bags. Some of the net's most stylish bloggers have been rocking them, and they are finally popular enough that cheaper options are available. See for yourself: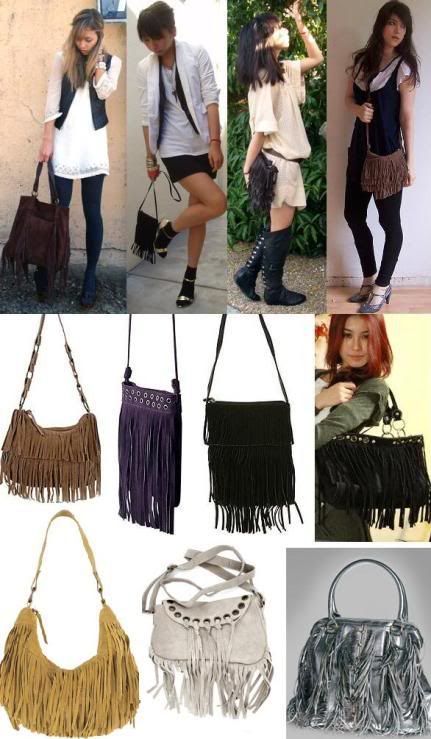 Rumi with her Lucky bag; Lulu with a fringed pouch; Lulu with her large Zara clutch; Betty with her Pimkie bag
For Love 21 suede fringe hobo; La Redoute suede fringe purse; Urban Outfitters suede fringe passport bag; 59 Seconds suede fringe bag with grommits; Delia*s sasha fringe hobo; Go Jane suede dangle strands purse; Newport News fringed handbag
Maybe an order will be placed in the next couple of days to cheer me up as my mouth aches. I do quite like that silver one, as well as the black one above it. . .