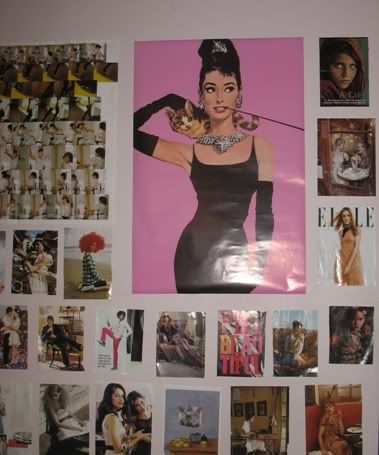 Here's a tip for people who just can't seem to make themselves pull together cute outfits as often as they'd like: Hang a huge poster of someone glamorous on your wall. One of my Hanukkah presents from my family was the above poster of Audrey Hepburn in Breakfast at Tiffany's, and it has had the unexpected effect of causing me to want to wear fabulous clothing. I just can't pull on sweats while Holly GoLightly is staring at me from the wall and sparkling with diamonds.
Needless to say, I love the poster. Everyone needs that extra push to dress well when it's freezing outside and you're exhausted.
Hmm, that reminds me. I've been meaning to watch Funny Face for a while now. Maybe I'll rent it this weekend...