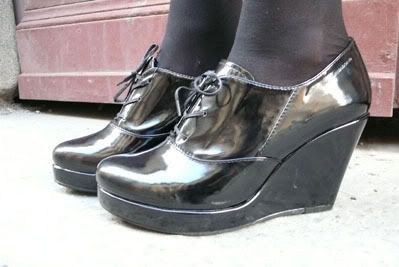 Readers, meet The Shoes.
I adore them. I want to wear them. They are calling to me in a soft, cooing tone, saying "We belong on your feet!"
It's not necessarily the black patent I love, but the shape. So I went on a search for affordable shoes with a similar shape. All I found were these: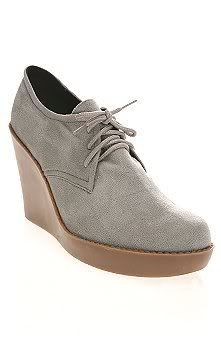 On sale for $19.99 at Urban Outfitters, they are certainly within budget. But the question remains: are they chic or heinous? I can't decide. On first glance, I thought U-u-u-gly, but they have definitely grown on me. I could picture them looking great with black tights and little grey herringbone plaid shorts.
More importantly, are there other, less debatable shoes that will give me a similar look on a budget?
I'll be searching...