Remember this picture from Teen Vogue?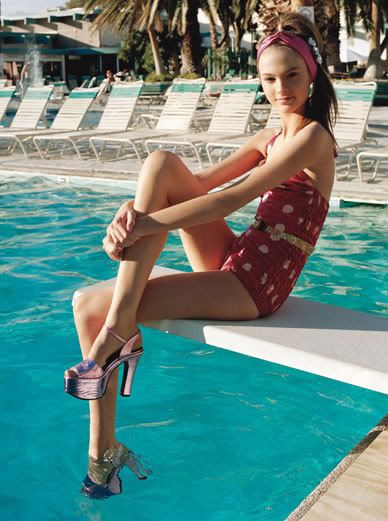 Well, through sheer luck, I ended up picking out a similiar bathing suit at Lord & Taylor today. In an ideal world, I'd wear it with my red platform sandals:
I realize it's a bit strange to post a picture of myself clad in a bathing suit, but after all that whining I was doing about finding a bathing suit before my trip to Costa Rica, I figured the least I could do was show you what I came up with.
I do look awful compared to that model, though., and I'm a bit disappointed my hair isn't long enough for a high ponytail. But thanks to Teen Vogue for inspiring my beach look!