What do you think of this model's nails from the January issue of Glamour?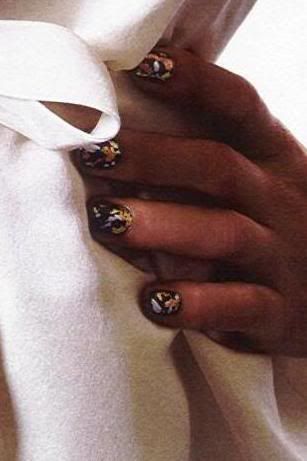 I'm rather inclined to like it. I think this kind of manicure would only work with a very clean, polished look, as seen in the editorial, because otherwise it would look messy/overly busy. Still, I'm not sure I'm going to be trying it out anytime soon; my nail polish skills leave something to be desired.
Would you rock the look?