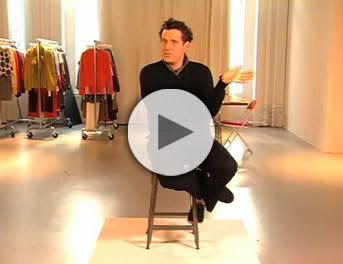 Does anyone else remember Isaac Mizrahi's show on the Style Network? I only saw it maybe three times, but Isaac was hilarious - hamming it up on stage, excitedly sketching dress alterations, and generally being a fashion diva extraordinare. I'm not sure exactly what happened to the show, but it seems to have disappeared.
Anyway, if you never got a chance to see the show, don't fret. Starting February 1st, Mr. Mizrahi will be airing daily episodes of his
new show
on
watchisaac.com
! Hooray!
Check out the
site
now for some fun clips.