Looking for the perfect sweet-yet-sexy swimsuit for this summer? Well, look no further. My friend gingham and I have got you covered. No, gingham isn't only for picnic blankets and table cloths. It is now an acceptable part of your swimwear collection! Done right, it can be retro-sweet and utterly cool. Done wrong, it can give you that sugary farm girl appearance. But not to fear...Again, I've got you covered.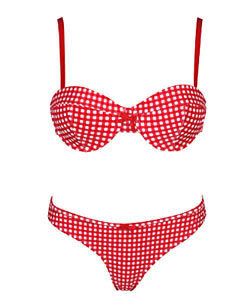 Now this, I love. It's retro and pinup-fabulous. Get at Forever 21.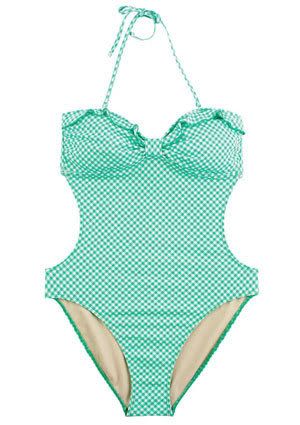 This is a good choice for someone who wants to show less skin. It also comes in this mint color (among others), which is unusual for gingam, but fun. Get at Delia*s.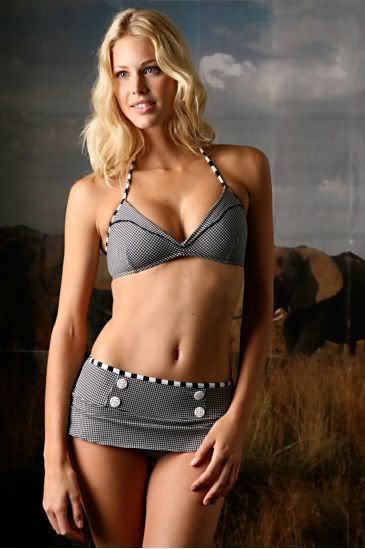 This is an example of gingham done wrong. The cut of this suit is so unflattering. Buy at your own risk at Free People.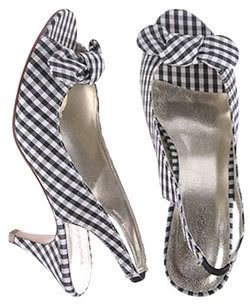 Now these (obviously) aren't a swimsuit, but they would look darn cute with one. Get at Forever 21.