Below are two very different dresses that I'm digging right now.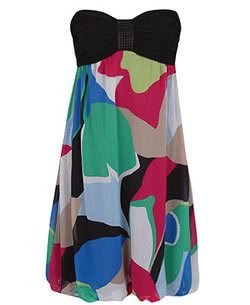 The first thing I thought when I saw this Forever 21 dress was Carrie Bradshaw from Sex and the City. I can totally see her out on the town in this dress and some killer heels. This spring I'm all about feeling fabulous and funky and colorful, and nothing says that more than taking wardrobe inspiration from Carrie Bradshaw.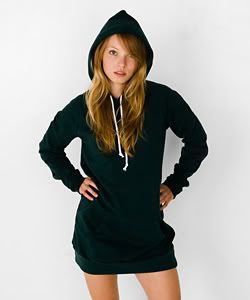 I know what you're thinking...I just went on about how I was loving color right now, and now I'm coveting an American Apparel dress that can only be described as dark and simple. But you leave out one key thing...accessories. I think that this dress would be so fun (and comfy as hell) with bright shoes and big plastic jewelry.

Happy dress shopping!