Stylesightings just did a post of fashion week style that took my breath away. Such amazingly fashionable people! Such creativity! Such genius clothing combinations!

See for yourself: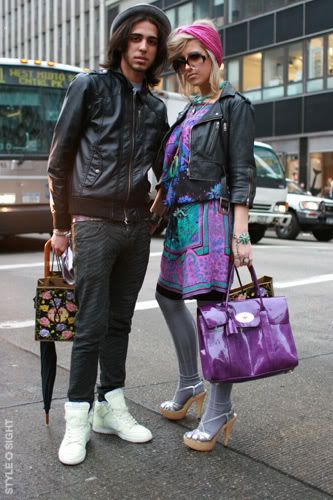 It shouldn't work, but it does. Those shoes are fabulous, and I love the bag. The fantastically patterned dress looks so great with the leather jacket, and I adore the scarf headband.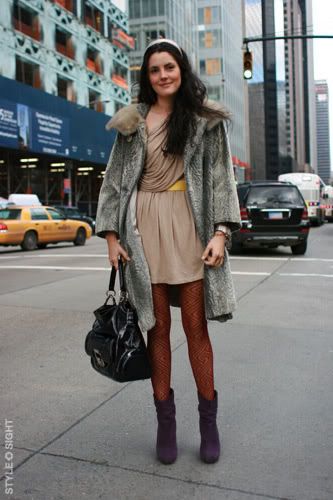 Those tights! Where did she get them? Can I have a pair, please? Also, that draping on the dress - pretty, right? I'm thinking I might be able to recreate that...
What can I say, I'm a fan of torn stockings and lace-up boots, especially when mixed with lace.