A reader asked for a picture of me with my new Jumeau bag so that she could get a better idea of the size.

Well, dearies, your wish is my command!

I'm taking the opportunity to show you my new Old Navy purchases in addition to le bag.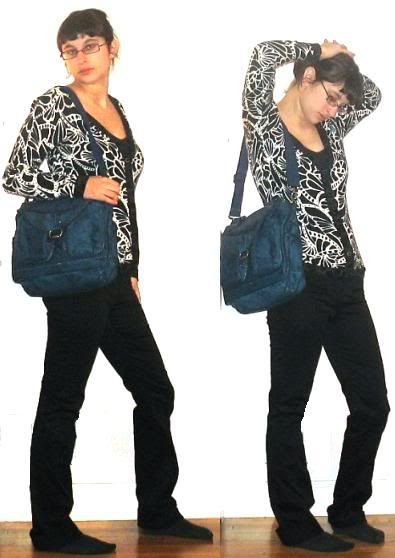 Here I am wearing my new Old Navy cardigan. It was on the clearance rack, and for only $15 I couldn't help myself. Cute, no? For the curious, I'm also wearing an Old Navy tank, black pants from Zara, and the Jumeau bag.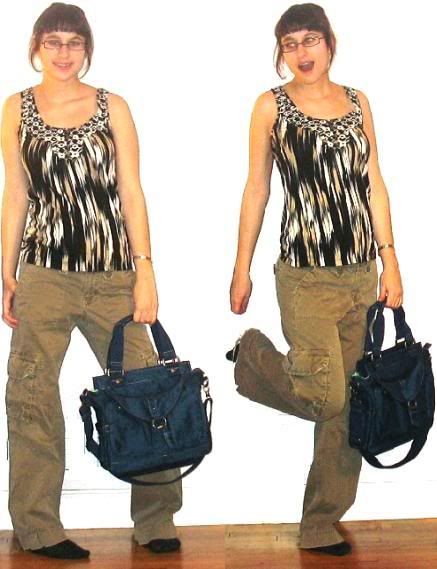 Here is a tank I purchased from the Old Navy urban explorer collection. The collection had a lot of stuff I really liked, but it just felt to early to be stocking up on summer items, so I only let myself buy one thing. I love the mixed prints on this though, and there are cute wooden buttons down the front. I'm also wearing Old Navy cargo pants I've had forever and my Jumeau bag.
I actually don't own much from Old Navy, but for some reason I'm representing in these pictures.