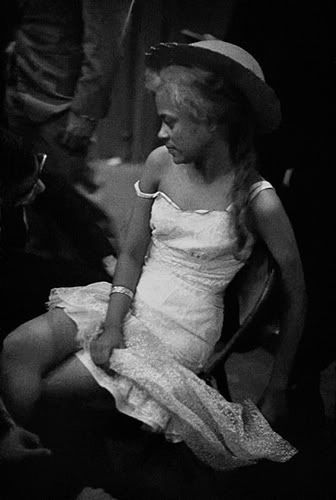 Something feels wrong.
I was musing to myself that I would love to dress like this woman come summer.
Then I looked at the caption:
"Prostitute, Calcutta."
Oh.
It's funny how style is perceived, isn't it? When I think of prostitutes, I think of fishnet stockings and raunchy outfits, not a delicate lace dress and sun hat. This woman's outfit is more Keira Knightly in Pirates of the Caribbean than Julia Roberts in Pretty Woman, and I would wear it for a stroll in a garden, or maybe a day at the beach.
And I would not expect to be treated like a whore.
Perceptions, perceptions . . .