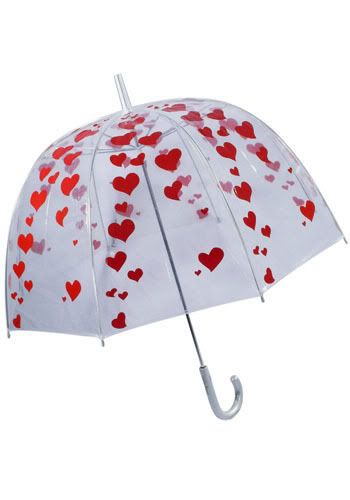 Look- it's my dream umbrella! In the perfect world, I would buy it and hope for rain on Valentine's Day.
Sorry for the lack of posting. I'm trying to catch up in school after missing a week with the flu.
Also, to those who suggested I check out the Black Phoenix Alchemy Lab, thanks so much! I spent a long time perusing the website, and I am in love with how whimsical it is! I'll have to place an order sometime soon to scoop up some samples! And then I'll review them, of course . . .
Anyway, with Valentine's day coming up, I was just wondering . . . do you guys dress up for Valentine's Day? I always try to wear something tiny to get in the spirit - a heart-shaped necklace, or maybe a red skirt - but I never go all out. I'd love to see your Valentines-y outfits if you do! Red and romantic is where it's at!