I got such a positive response on my Wizard of Oz photoshoot posts that I decided to do one on Alice in Wonderland, as requested by a few readers. Here you go!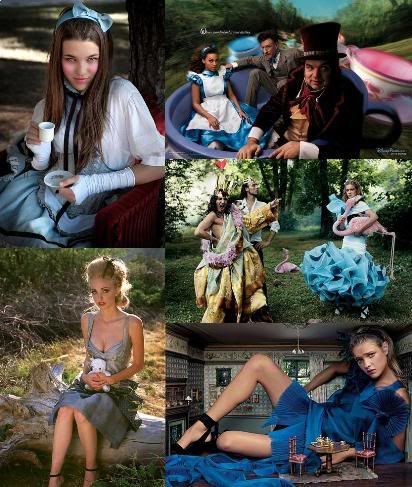 Sources: picture 1, picture 2, picture 3, picture 4, picture 5
Click on the sources for bigger pictures, lovelies!
Well, I'm off to prepare for my afternoon classes and pack for NYC!