As pictures from the couture shows pour in, I've been happily spending my free time oohing and aahing over all the glorious details. I liked Chanel, with its flirty skirts, and Dior, with its rich fabrics and bright colors. However, Christian Lacroix's couture collection just blew me away.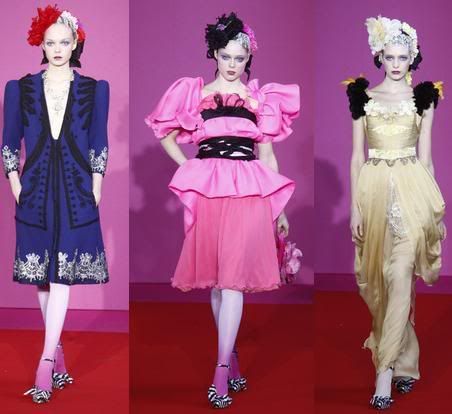 Luxurious, beautiful, and over-the-top, it's everything I think a couture collection should be.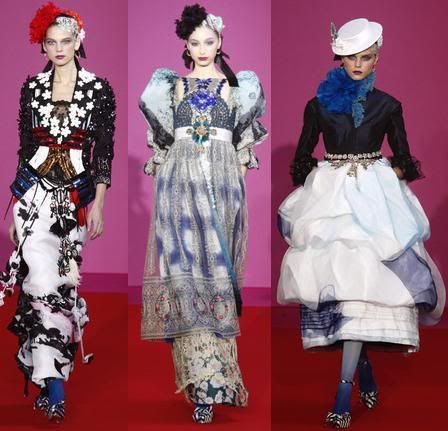 A lot of the collection seems very French (and that's straight from the mouth of Lacroix himself), while other pieces seem very tribal.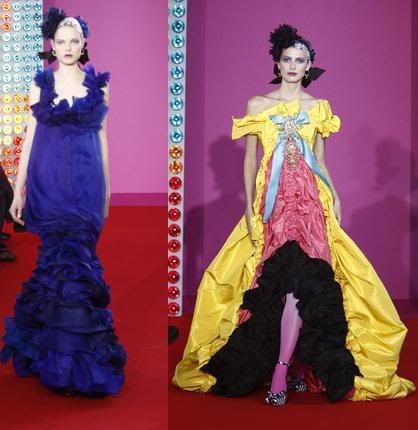 The common thread between the pieces? They are all gorgeous, the stuff of dreams. I would want them, except that they seem to belong in a museum or treasure chest more than in real life.
Find more pictures (and my source) here.