Aaah, shoes. I will be forever obsessed with you.

These shoes make me think of Marie Antoinette: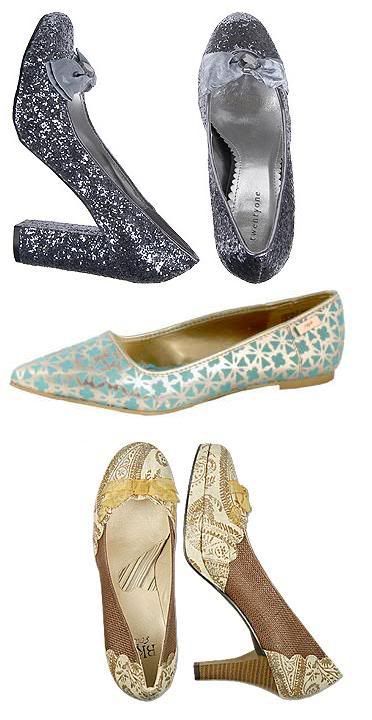 Do not ask questions, young grasshopper. I know not why they bring to mind the young queen. But they are decadent, and if Marie Antoinette lived in the modern world and actually had a budget, I think they would surely grace her feet.
I can't stop thinking about these Dries van Noten shoes:
Aren't they glorious? But even on sale, they are still $511, so they will have to remain a distant dream.
And now- to buy, or not to buy, that is the question:
On sale for $19.99, these babies are a deal. Real leather, and very lovely. The only issue is the heel - 3.5" and wooden. I am terrible at walking (or shall we say tottering) on heels. I've been meaning to practice my heel-walking skills, but are 3.5" heels really the best choice? And aren't wooden heels even harder to walk on then non-wooden heels? Help me out here, lovelies.
I have decided to give you all the links at the end, so here they are, from top to bottom:
♥ Marie Anoinette Shoes: Forever 21 glitter pumps, Sugar pointed toe flat, BKE Sole Napoleon shoe
♥ Dries van Noten platform wedge (These are from Gimme Shoes, which makes me want to sing "Gimme, gimme shoes" to the tune of Britney Spears' "Gimme more.")