When I recently read that chokers were coming back in, I was kind of upset. There are lots of beautiful chokers, and I used to love them as a kid, but I can't help but feel like they sort of chop up your neck and make it look shorter, you know? Also, they are a bit too tight for comfort.

I really don't like chokers.

However, this picture from the most recent Free People catalogue has almost changed my mind: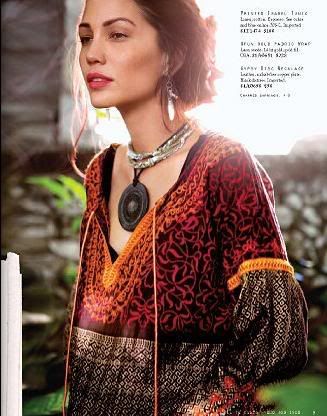 The shirt feels a little too hippie, but the combination of the choker and longer necklace is quite beautiful.
Okay, so I'm still not the hugest fan of chokers. But if someone gave me both these necklaces (hint, hint), I would wear them. There's no doubt about that.
(Now that I think of it, is this necklace too long to be considered a choker? I'm not sure. I hope not, because that would ruin the whole point of this post.)