Some Wizard of Oz-inspired photoshoots to get you over the hump of the week: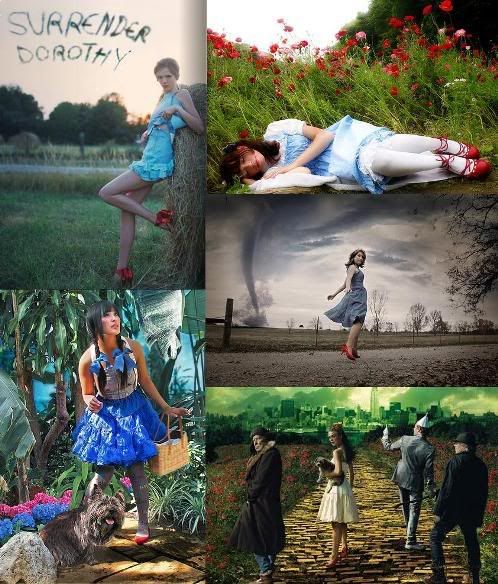 Sources: foto decadent, pink emmie bat, fesign, Brettastic, foto decadent
The pictures are pretty small, so click on the sources for bigger versions.
The Wizard of Oz has long been one of my favorite books/plays/movies, and I adore the fact that there are so many lovely Dorothy photoshoots out there. This one with Keira Knightley is one of my favorites.