Yesterday I was walking back to my car after a doctor's appointment, when I noticed a cute little store called Monroe Salt Works. It was full of kitschy things- paper lanterns, pottery, table linens, handmade soaps and beauty products, jewelry, asian-inspired purses, pajamas, etc. But its crowning items were these amazing slippers spilling from a big wicker basket. They were extremely soft and shaped like cowboy boots with embroidered flowers. Now I know that for most of us, summer is practically here, but these slippers were wonderful and on sale and I just couldn't help myself. You know how it is. I have been on a week-long shopping spree that really needs to end (in case you were wondering, I've recently bought/ordered: a skirt, my romper, neon hairclips, 2 shirts, a hair product from Cake - more on that later, a sequined headband, and my slippers). Anyway, I am now hopelessly in love with my new, incredibly comfortable slippers, and I feel that it is my duty to share them with you. Wonderful person that I am, I have scoped out a website where a few styles of the slippers are on sale for $23.50, which is even less than I paid for them. I urge you to scoop them up here before you have to pay full price again! A greater selection of styles can be found by clicking on the links found here. And now for some pictures: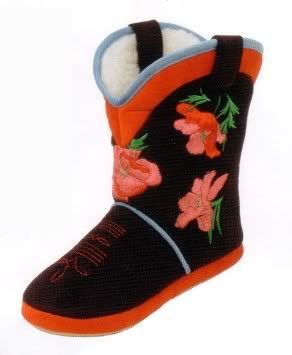 These are the ones I bought. Hooray!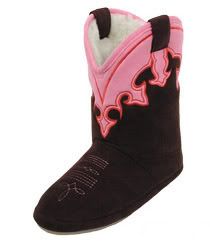 Sleepwear with a sense of humor. These make me giggle.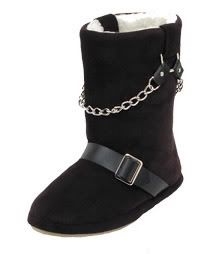 Punked out slippers. Need I say more?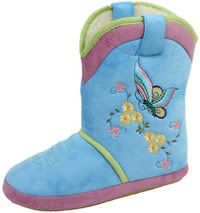 Pretty slippers for extra-sweet dreams.

Now my feet will always be cozy and fashionable. No buyer's remorse here.