Apologies for the sporadic posting. I've been busy lately.

Yesterday I dressed in my quintessential cheery summer outfit (ignore the odd hairstyle...I'm so thrilled the back of my hair can finally be in a ponytail), because my main goal for the day was to cheer up a friend who had just had surgery. First I went to Target to look for some small gift-type things (a magazine, some cheeky-cute underwear, and plenty of chocolate did the trick), and then I went to see my friend.

It's not the happiest thing in the world to see your friend all drugged out on painkillers, so it was nice that I had some surprises waiting for me when I got home. My Urban Outfitters package containing Dolce Vita jazz shoes and pointelle tights had arrived! I'm kind of up in the air about the jazz shoes and will probably end up returning them, but I'm in love with my new tights. They're all wooly and cozy and look pretty hot, if I do say so myself. I highly reccomend them. Another surprise was that a friend of mine sent me the below ad: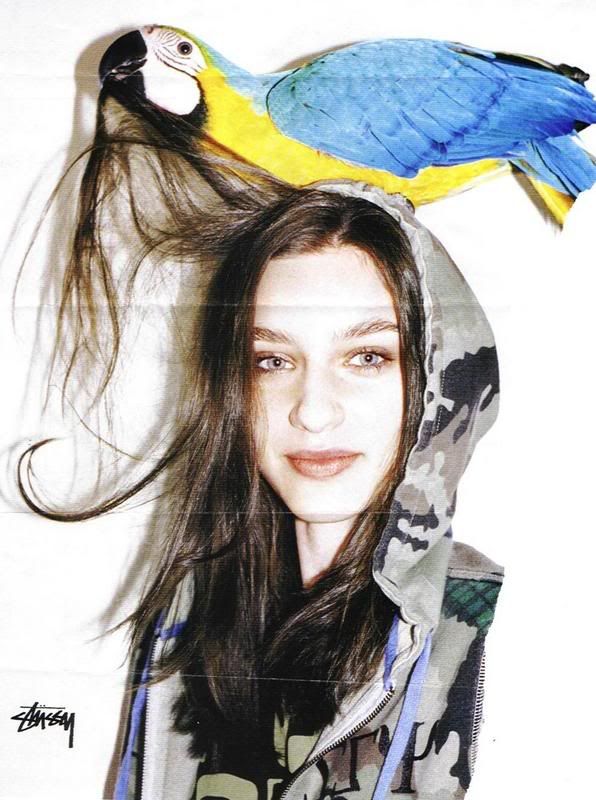 The model in that ad looks exactly like me! It might be hard to tell, because all of the photographs on this blog feature me with my face at some sort of angle and oddly cut hair, but I assure you that this model is basically my identical twin. Okay, scratch that, I already have a twin. But you get the idea.

It's totally weird. I wonder if she's related to me somehow.

Have any of you ever found your double? Or is it just me...