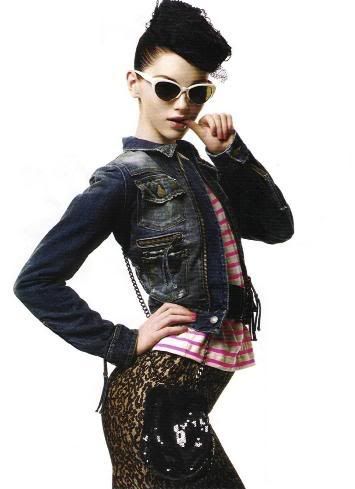 My latest fashion-y desire? A leopard print skirt. Either pencil-shaped or a miniskirt. I don't know why, but I so want to pair one with black tights for the upcoming season. Done right, I think a leopard print skirt can look classy 'n sassy, but it's easy to wear the skirt in a way that will make you look decidedly trashy. I scoured the internet for non-trashy examples of how to wear the skirt - they were pretty hard to find, to tell you the truth - and here's what I came up with: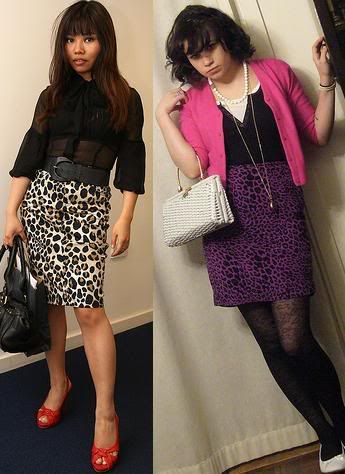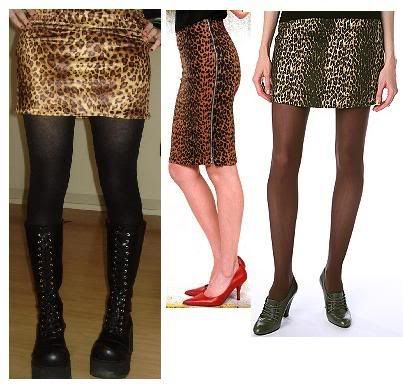 The last two examples are from Hot Topic and Urban Outfitters, but I think they're over-priced, so I'm gonna have to keep looking for my skirt. As for styling, don't you think that top picture is fantastic? I am so lovin' it.

Bring on the spots! Me-WOW!