Right now, I'm really into bags with that classic Chanel look - You know, quilted with a stap woven through a chain. (If you need proof, just look at the bag I bought recently.) However, most of us can't afford actual Chanel. If you want the Chanel look, but you don't want to seem like you're wearing a cheap knock-off, it can be difficult to find the right bag. It has to have some Chanel-like qualities, but it also has to have some qualities that are blatantly "un-Chanel." Here are some of the bags I've found that are "very Chanel," but not "knock-off-y." Click on the pictures to shop: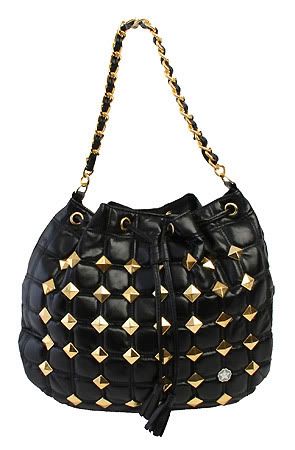 It has the Chanel chain and quilting, but the slouchy shape and studs scream rock 'n roll. It's slightly pricy at $78, but still way cheaper than Chanel. Plus, you can flip the bag around so the studs don't show for days when you're feeling more ladylike.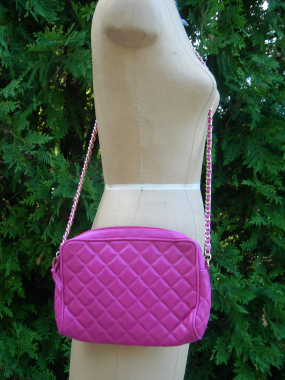 I've been eyeing this vintage bag for a while (That's right, scoop it up people, there's only one). It's hot pink and only $7.99. There's nothin' wrong with that.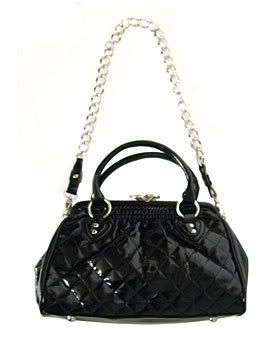 I think the website describes this one best. "This quilted black patent handbag mixes the classic Coco Chanel quilting with the more modern Marc Jacobs-inspired shape." On sale for $29.95.