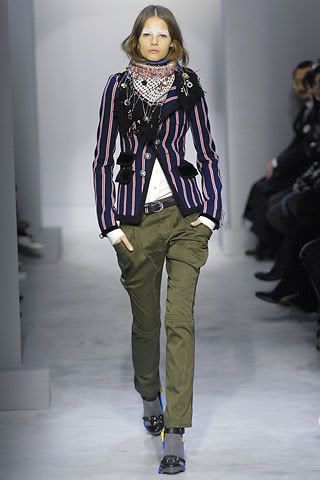 Everyone has been raving about that ethnic-preppy Balenciaga look for fall. And I have to admit, I like it a whole lot. The thing is, it can be kind of tricky to copy a runway look for less without looking like a clone. You don't want to look exactly like the runway look, and you don't want to look like all of the other people attempting to copy the runway look. It's a fine line.

Well, how do you get the Balenciaga look, then, without pulling a copycat? Here's how I would go about it.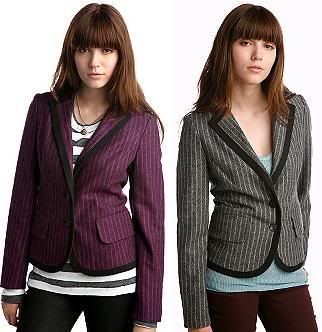 The striped blazer is a key part of the look. I'm partial to this Urban Outfitters one, especially in the purple.

Next come the johdpurs. I like them as much as the next person, but they can be kind of hard to find. And hard to pull off. Instead, I'd go for these: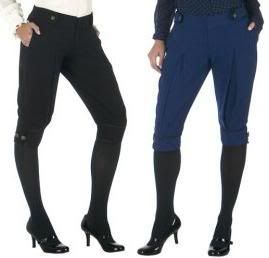 They have a jhodpur-like shape when worn over tights, but they're actually more on the breeches side of the spectrum. Which is good, because not only are they easier to pull off than jhodpurs, but they also keep you from looking like you're completely copying Balenciaga because they're, well, not jhodpurs.

Next comes the ethnic scarf. This should be easy to find at a thrift store, but if you'd rather buy new, this scarf from ASOS does the trick: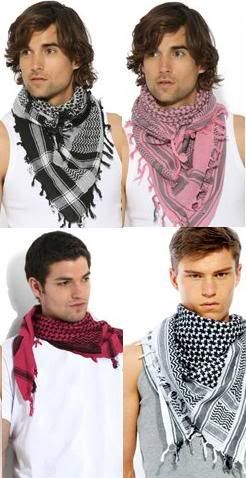 Finally, you've got to find some shoes. Unless you're planning to build shoes out of Leggos, you're not going to be able to find shoes that mimic the Balenciaga ones. I think that brogues would replace them very nicely, though: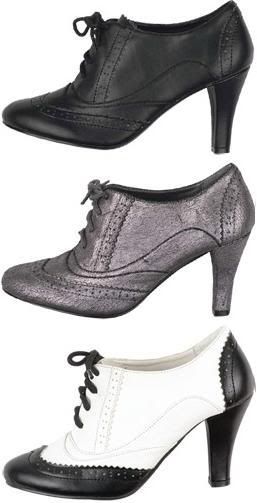 These ones from Delia*s would do the trick.

And there you have it - Balenciaga Fall '07 in a nutshell. Go forth, grasshoppers, and find your inner ethnic prep!