After the floral glory of those Nylon photos from my previous post, it became clear to me that I needed to find some way to wear flowers in my hair.

So I did a little DIY.

I used a glue gun to stick together some flowers from a worn out lei. Then I glued beads to the center and a stiff piece of paper with 2 slits to the back.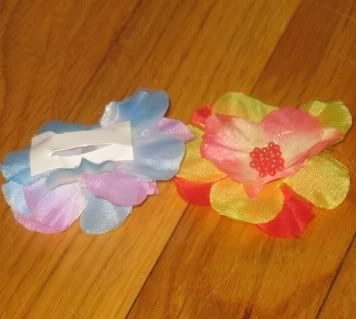 I made 2 flowers.
The point of the slits on the back is that I can slide a hair clip through them:
Or I can use them to slip the flower on a headband: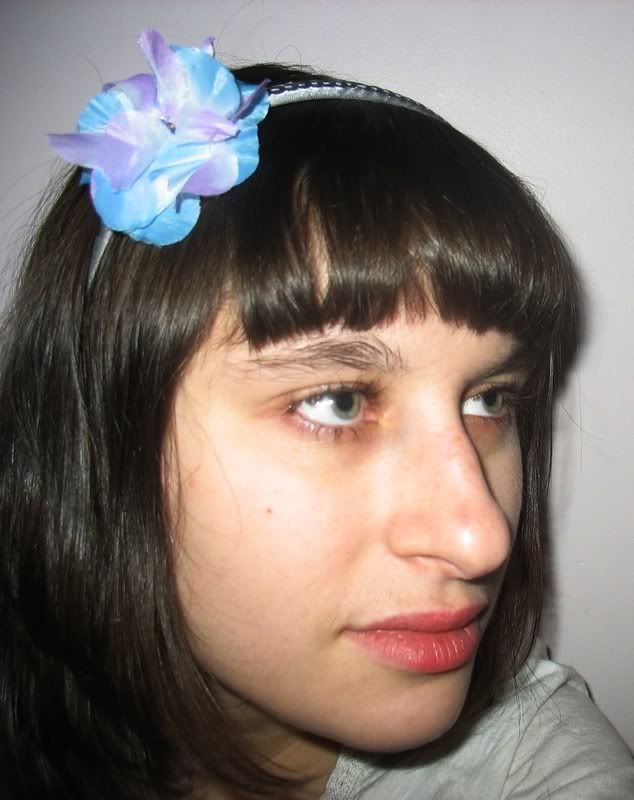 The flowers were so simple to make, and delightful to wear. I'm happy.