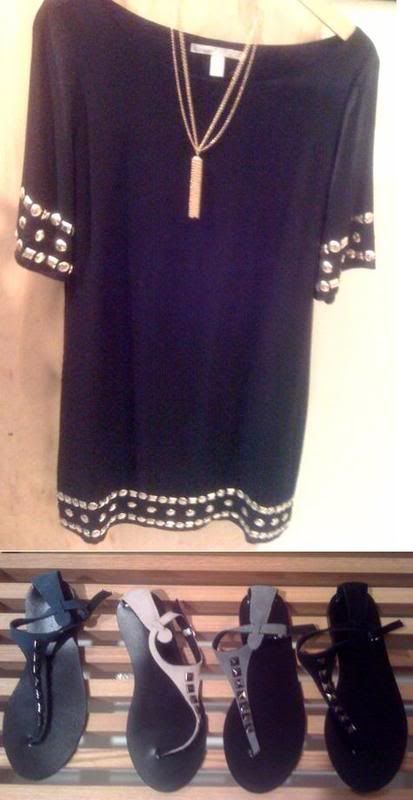 Dear Old Navy,
I knew you were trying to improve. When I went to my local store, I was impressed by how much better the clothing was. It mostly didn't look expensive, but it was pretty nice, and I dug the urban saffari theme.
But this? [see picture above] This is on a whole different level! It's actually. . . chic. And expensive-looking.
In fact, I really want a studded dress and sandals ASAP, although I suppose I'll have to wait until summer when this clothing hits stores.
Thanks in advance for clothing me,
Kori
P.S. I also love the other items I viewed on Fashionista. Props!