Lately I've been noticing how much more accessible Indian and Indian-inspired fashion is becoming. There was the launch of Vogue India, Disneyrollergirl is blogging about her experience as the fashion director of an Indian magazine, the Sartorialist is snapping fabulous style in New Dehli, Style.com profiled Bombay fashion in "India: A-Z,"and Indian fashion blogs are even popping up. Not to mention the countless Indian-inspired collections designers have shown in the past couple of years.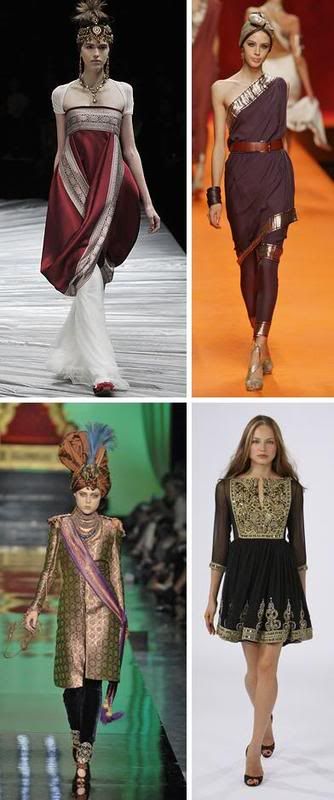 Well, I do love the rich fabrics and colors, the beautiful embroidery, and intricate jewelry that has come from across-seas.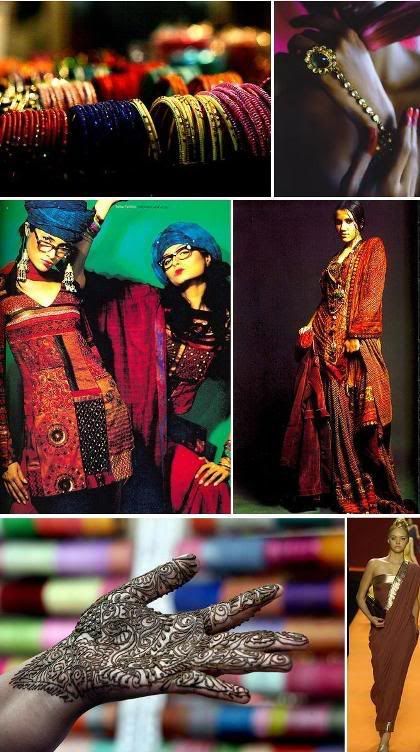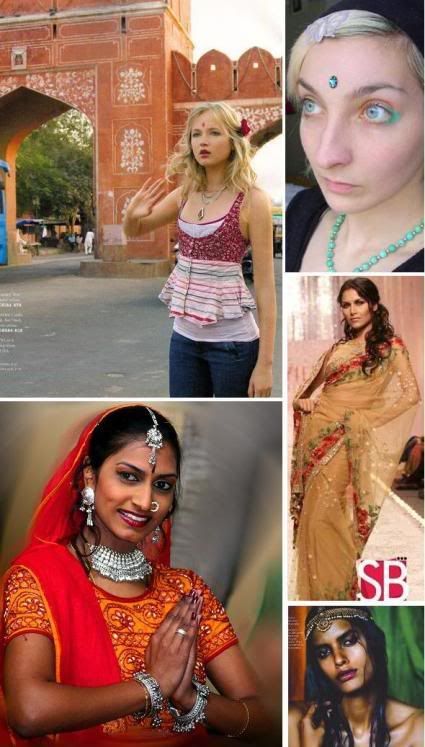 I decided to do some experimenting with Indian-inspired looks, even though my wardrobe is pretty lacking in that kind of thing. But just wait 'til I travel to India some day - I plan to stock up!
For more Indian fashion: