Are you ready for the next few Challenge entries? They are fabulous! Darlings, your creativity blows me away!

Jenn: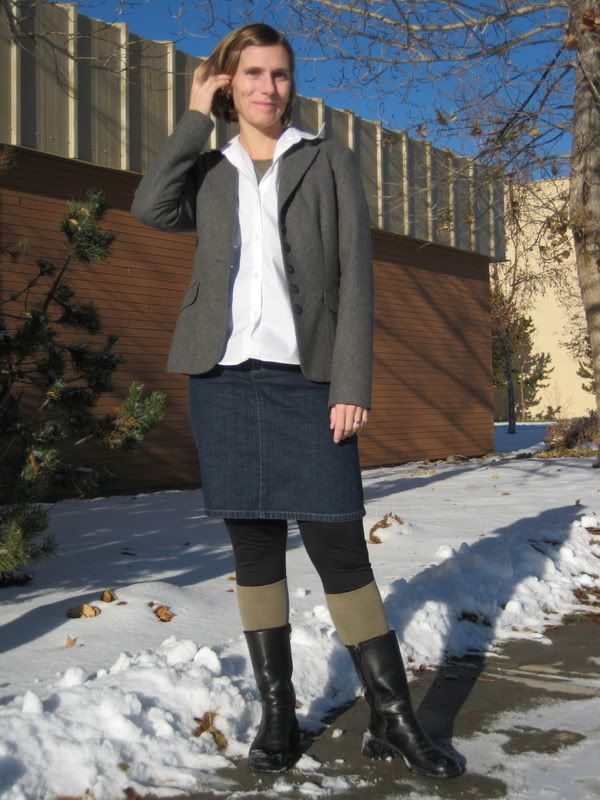 "I went with a crisp, white women's shirt (my husband is 6'3' and I just couldn't conceive of how to wear one of his shirts in an appealing way). I also chose to 'simply pair it with items in [my] wardrobe' because I am not exactly a seamstress :) I still hope you like it."

Audrey: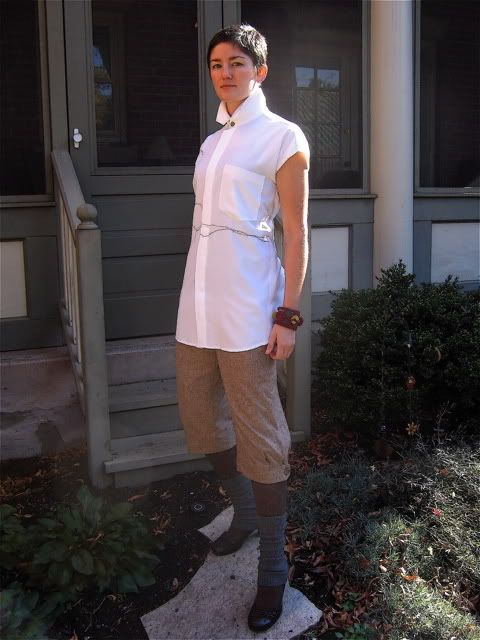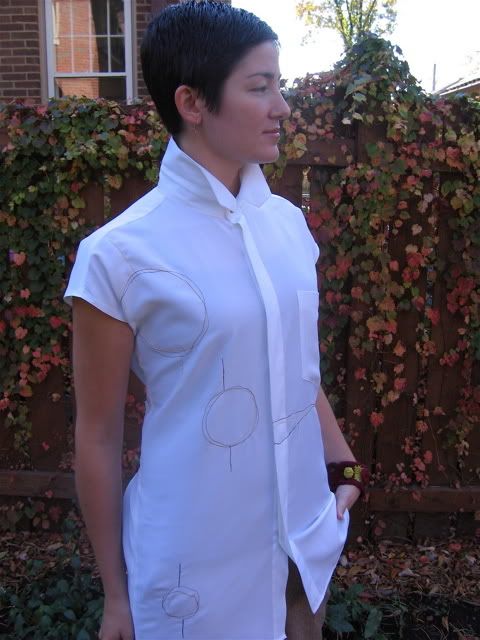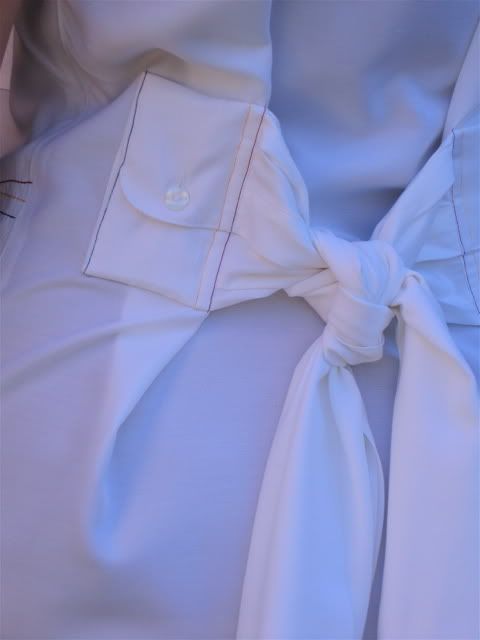 "I have a pretty organic approach to reconstructing/redesigning items. I investigate the seams and initial construction a lot before beginning, so that I can work as much as possible with the original integrity of thegarment. I favor clean, long lines. I began by removing the sleeves, because I like the lay of the shoulder length. Then I took in the sides to slim the piece and create a pseudo capped sleeve. Next the collar was reshaped and a colored button added to create a visual interest at the top, and some freehand, top-stitching was done to add a bit O' texture to the front panels. Finally, I used the sleeves as ties on the back. Leaving the cuffs with buttons and all, seemed a fun homage to the garment's previous life."

Hooray for Jenn and Audrey! How fantastic do they look?! Don't you just feel all inspired to create/send in your own entries?! I know I do. I deserve a few blows for not posting my own entry yet, seeing as I'm the one who is running this Challenge. I'll post it by November 10th though, which you should remember is the new (and final!) deadline for the Challenge. Please send your photos in! I can't wait to see them!