Welcome to the final post of the Blogging Society Challenge! Woohoo!

I think the Challenge has been pretty successful, don't you? I wish more of the people who had signed up actually participated (I recieved about 30 sign-ups, and only 9 entries), but I'm really happy that anyone even deemed my eccentric little idea worth signing up for. It has been wonderful seeing what everyone has come up with!

What do you guys think about how the Challenge has gone? Did you like participating? If you didn't participate, did you enjoy seeing the entries? Would you be interested in doing another, different Challenge at some point in the future? Any feedback is welcome!

And now, without further ado, I give you the final entries from the Blogging Society Challenge. Applause, please. They are quite fabulous.

The Grey:




"I'm being exceptionally lazy about everything and I blame dark depressing November nights by the way, but on a sudden whim I cut up some paper and put together this collage, based on the outfit I was going to create."

Lalaliu: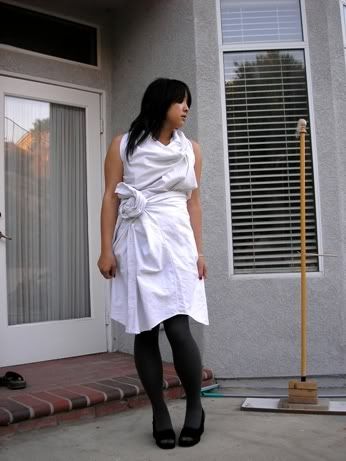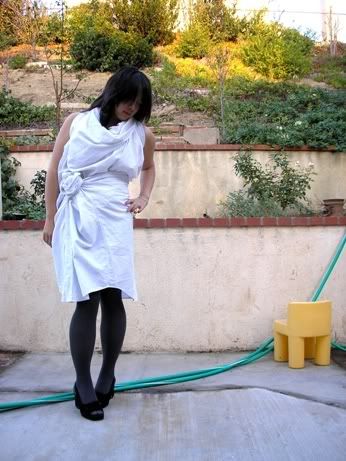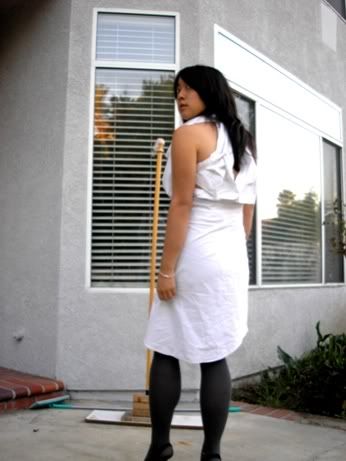 "I basically bought these two large white men's button down shirts at the thrift store today for 85 cents a piece.I spent a good deal of my afternoon in front of my mirror rearranging the two shirts in different combinations to make a dress. It's a little unfinished, a few safety pins in certain areas would make it a little more wearable..haha (dresses falling apart would not be a good thing)."

That's all, folks. I'm glad to end the Challenge with two such amazing entries!

The first Blogging Society Challenge is now officially over.