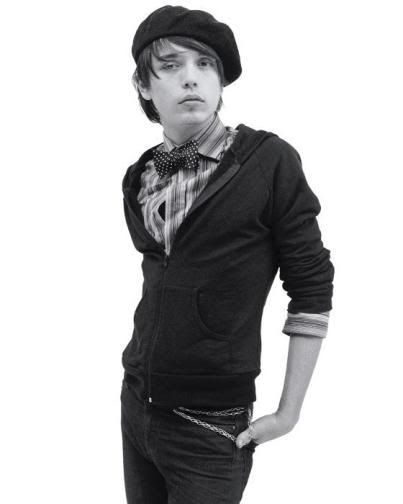 Because Thanksgiving is soon, I'd like to take a moment to say thank you for cute boys in bow-ties.

I don't usually post about men's fashion because, frankly, I'm not all that knowledgeable about it. However, this outfit is perfection. Love the bow-tie, the mix of patterns, the chain, and the beret. The elements of the outfit don't quite seem like they'd work together, but somehow they do. The wearer calls his look, "Oliver Twisted" and goes on to say that he tends to do "a schoolboy-orphan look, with a maybe a touch of Hermes." Yum! Of course, it doesn't hurt that he is kinda gorgeous! (Seriously, look at those pouty lips!)

Anyway, boys take note! Don't be afraid to mix patterns, wear tough chains with dandy bow-ties, and top things off with a chic hat. Casual with a sense of humor is the way to go!