Can you guess what today is? The day before the deadline for the Blogging Society Challenge! So if you haven't
sent
me your entry, get a move on, people!
I
finally
got my entry together. Sorry it took me so long! Here it is: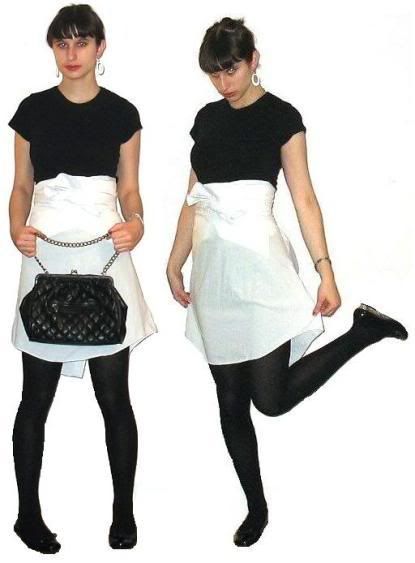 I ended up with a totally different kind of outfit than I expected. I'm not usually a plain black-and-white kinda gal. But when I created the skirt, it suddenly became clear that simple and chic was the way to go. I feel very classy and elegant in this outfit.
To make the skirt, I put the shirt on my bottom half and turned it around. I tucked the collar under, wrapped the sleeves around, and tied them together in the front. It was surprisingly easy, and way more wearable than I thought. I'm thrilled! You can find a close-up of the skirt
here
.
For the curious, the t-shirt is H&M, the tights are from Marshall's, the shoes are from DSW, the bag is from Kohl's, the earrings are from a county fair, and the shirt/skirt is my dad's.
Now for some other fantastic entries:
Kimberly: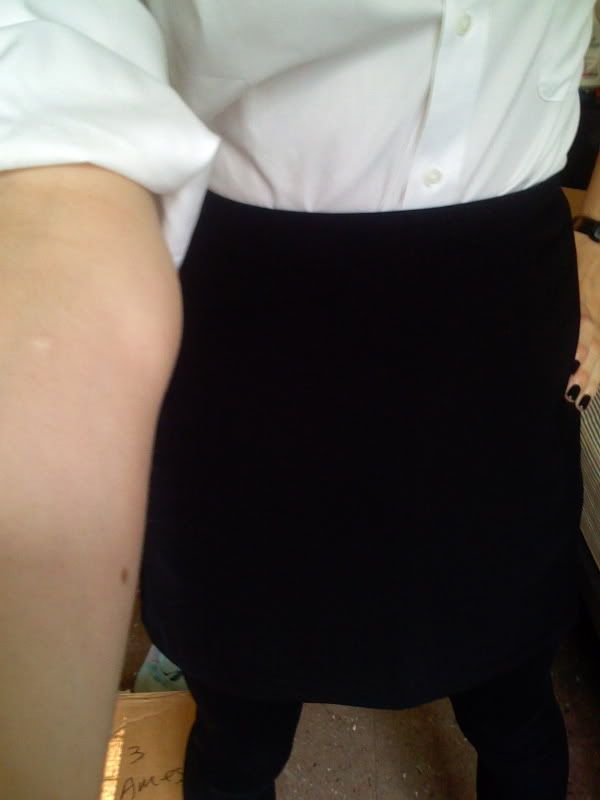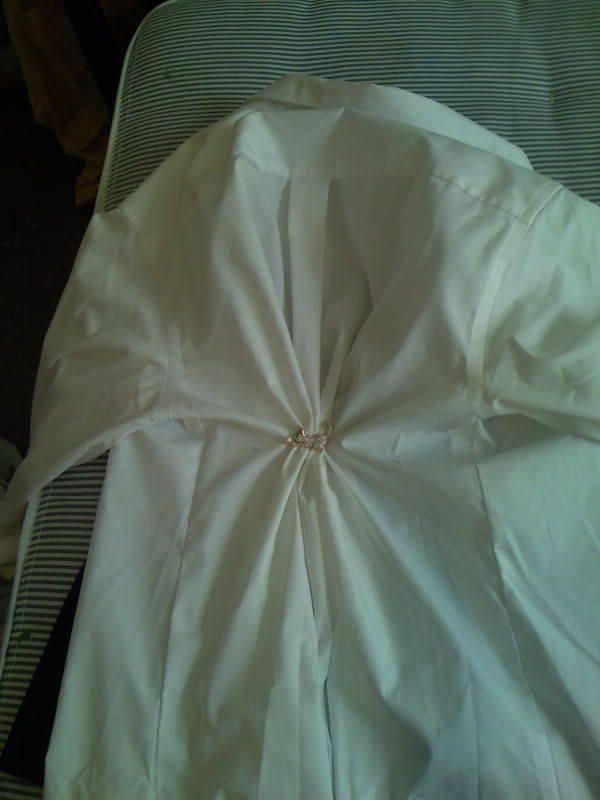 "Here are my blogging society challenge photos. No one was around totake a full length picture of me, so I hope these are okay. I pinned an oversized mens shirt back with one of my favorite pins and I paired it with a high waisted black miniskirt. I also popped the collar and rolled up the sleeves for added drama. Because it is cold in Boston I am wearing tights and boots, although you can't really tell from the pictures."
Bigglassesgirl:

"I chose to layer two mens shirts, cuff the sleeves, and belt them to create a kind-of doctor's aesthetic, and paired that with some slouchy boots and dark jeans."
Well, that's it for now! I'm hoping for some last-minute entries, but overall, I think the Challenge has gone very well. I love your outfits, everyone! Thanks for participating!