I had a fairly uneventful weekend, but I managed to slip in a quick trip to Kohl's. Most of the stuff there was tacky (as usual), but there were a few gems to be found. I came away with those boots I had been coveting: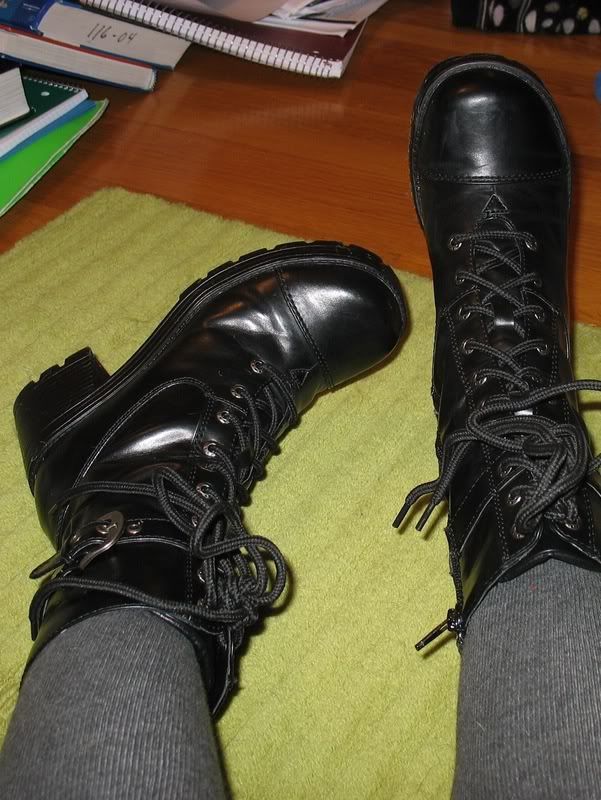 And this purse: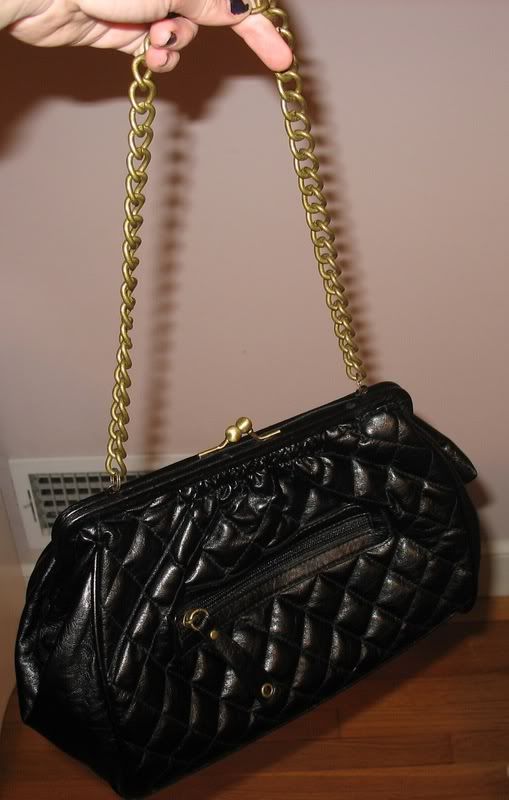 The boots are extremely comfy, as well as (I think) rather awesome-looking, and they were only $31 on sale! They remind me of the boots I saw a lot of the Teen Vogue Staff wearing at Fashion U, only I think theirs were either Marc by Marc or Chloe and had a much taller heel. I've also seen similar boots doing the rounds on editorials and gracing the feet of the lovely Agyness Deyn. I totally love them, seriously. I've been clomping around the house in them all day, admiring the satisfying sound they make as they smash against the floor. My family does not seem to appreciate this as much as I do. The bag was something I really didn't need, but it was $11 and I couldn't reign myself in. I find it adorable, classic, and fun. I can take it anywhere!

Another good thing about the boots and the bag is that they go together: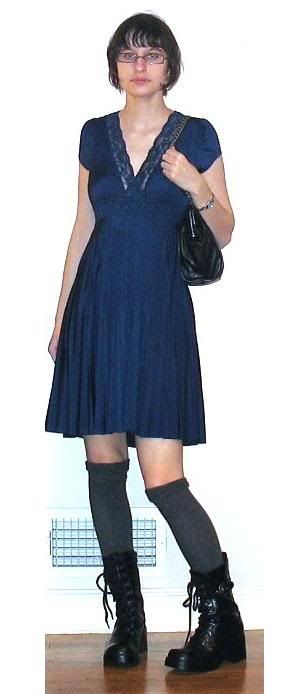 (Pssst...the dress is semi-new from Loehmann's. It's a bit too fancy for day wear, but I love it!)

Anyway, the moral of the story is that Kohl's actually had some really cute shoes (In addition to the boots, I was lusting after some cranberry-colored patent t-strap heels, but I couldn't justify buying them), and a bunch of cute handbags (If you like the studs trend that's going on right now, there are a bunch of wonderful black Daisy Fuentes bags I was eyeing.) Plus, everything's on sale! The clothes aren't even worth a look, but if bargainous shoes and accessories are what you're looking for, get thee to Kohl's!