Believe it or not, it's time for some makeup reviews! Ta-dah! I don't wear much makeup, but I've accumulated a few new items, so I figured I'd let you know what I thought of them. On a strictly non-expert basis, might I add.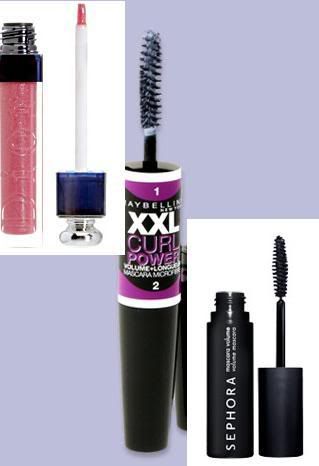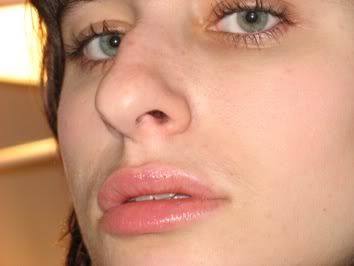 I picked up this gloss at Bloomingdales during Teen Vogue's Fashion U because I was trying to find something to spend my $20 Bloomies gift card on. I'm not much of a lip gloss girl, so I didn't expect to like this. I usually wear tinted lip balms in matte or slightly shimmery red or berry shades. I skeptically picked out this gloss at the sales assistant's suggestion, but I was sure I would hate the shimmery pink, glossy shade. I was wrong. It's very subtle, fresh, and flattering. It's not sticky or goopy like some glosses are, and it has just the right amount of shine. Plus, it's in such a pretty container! Love it!


Okay, now for some mascara reviews. I am so not a mascara girl, just to warn you. I have been blessed with naturally long, dark, and curly lashes, so I've never before bothered with mascara. However, when I recieved Maybelline XXL Curl Power Volume + Length Microfiber Mascara in my Teen Vogue's Fashion U goody bag, I finally had a chance to try out mascara.


I am not a fan of this mascara. I'm aware that I did a really bad job applying it, but it made my eyelashes what Cher from Clueless would have called a total "Monet."


From far away, they looked okay, dark and super-long (long enough to touch my eyebrows):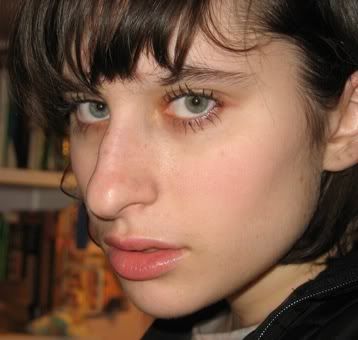 Up close, on the other hand, you could tell that the mascara came out goopy and lumpy, and that it clumped on my lashes and made them stiff: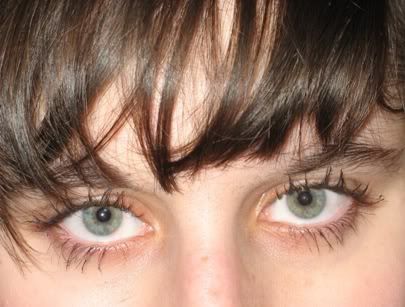 I recieved a second mascara in a gift sent to me from
Coutorture
and
Sephora
. This mascara was
Sephora Volume Mascara.
Unlike the Maybelline mascara, I liked this a lot. It made my lashes darker and more noticeable, but not wildly so. It came out smoothly, was easy to apply, and didn't clump or stiffen my lashes: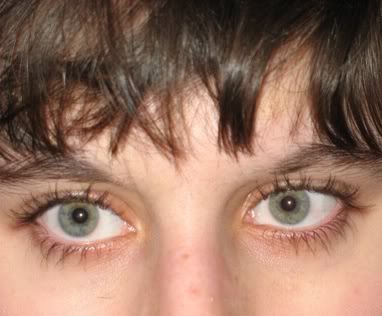 Aaah, much better! I liked this one a lot, although it might not be worth using for me, since my lashes don't look all that different from usual when covered in subtle mascara.


Lastly, I wanted to review Tommy Girl 10 perfume, even though it's not technically makeup, because I recieved it in my Teen Vogue goody bag and liked it very much: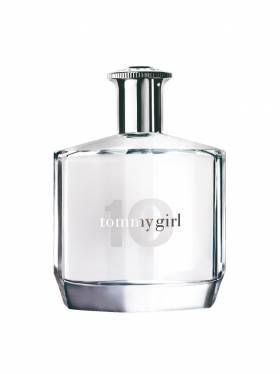 To me it smells very clean and fresh. It's not too strong or too weak, and it seems very down-to-earth. I think it's one of those scents that would be hard to hate. I'm not so good at picking out specific notes or anything, but
The Scented Salamander
did a wonderful
review
.