THIS IS A REMINDER FOR ALL PARTICIPANTS IN THE BLOGGING SOCIETY CHALLENGE. YOU HAVE UNTIL THE END OF OCTOBER TO CREATE YOUR OUTFITS AND SEND ME PHOTOGRAPHIC EVIDENCE. PLEASE DO SO AND GAIN MY ETERNAL LOVE.

Now here is some inspiration from a recent post on Hel Looks: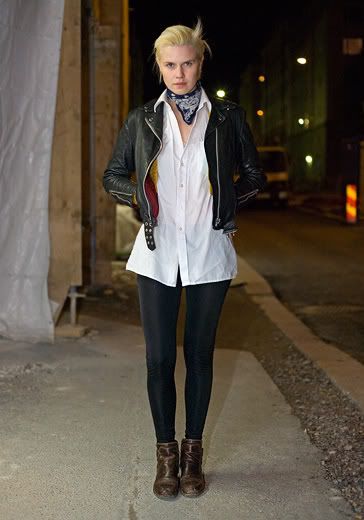 If that doesn't convince you that you can create a fabulous look from a men's button-down shirt, I don't know what will.

NOW HURRY UP, LADIES!!!! I HAVE RECIEVED ONE CHALLENGE ENTRY, AND IT IS LONELY!