...for the Blogging Society Challenge. You have all week to sign up; please do!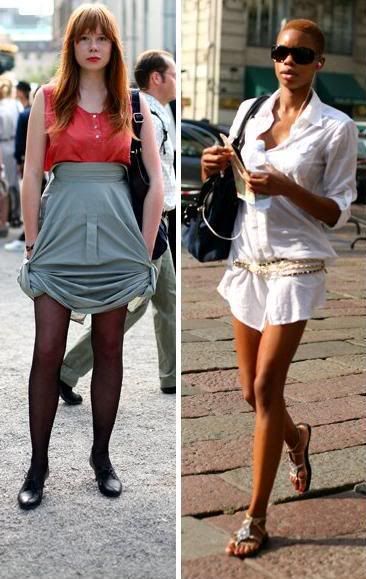 Yes, the girl on the left made her skirt by folding her father's shirt. Amazing! I also like the photo on the right's casual attitude that reminds me of a certain Sex & the City episode.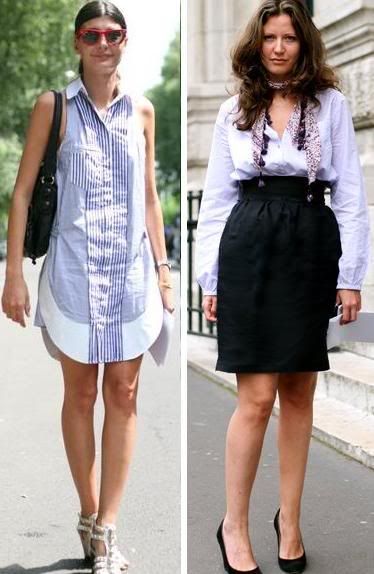 I like the mixture of the fabrics on the left dress, and the Carolina Herrera-esque pairing of the high-waisted dark skirt with the button-down shirt.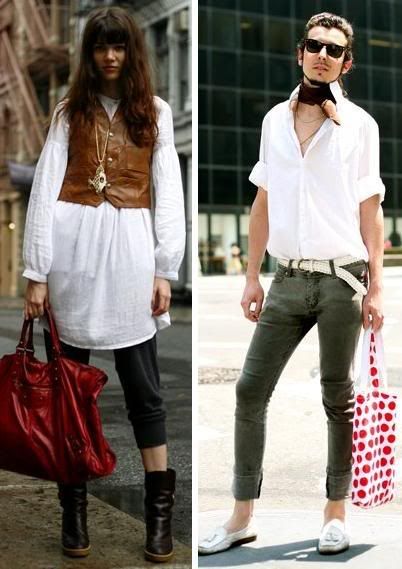 I love everything about the outfit on the left, and the quirky mix of volumes on the right.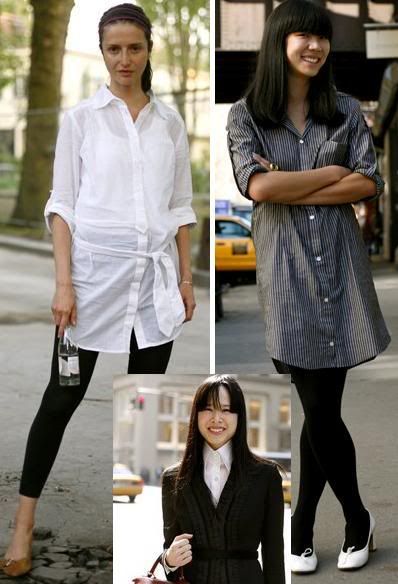 All three outfits- Simple, clean, and classic with a twist.

All pictures are courtesy of the Sartorialist.

See how many options there are? This Challenge is gonna be fun!